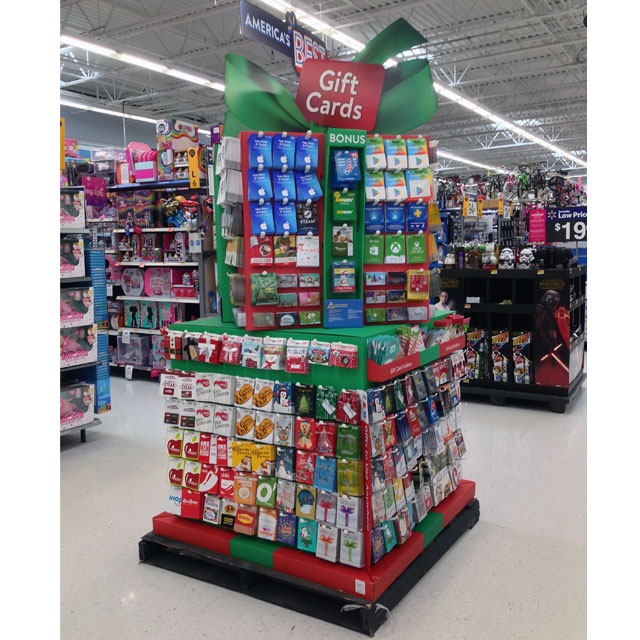 Save Money. Live Better. Give a thoughtful Walmart Gift Card today.
With the holiday's right around the corner, Walmart has taken an early approach for the gift giving season with this massive pallet display. Designed to resemble two gift boxes stacked one on top of the other, the four sided display offers a ton of branded gift cards which were neatly organized on plastic hooks by category. This year's pallet display is a repeat of the one launched in 2018, with some slight color changes and a bow redesign.
If you want to view more gift card related displays, visit our image gallery and type the words gift card displays into the search box, then click enter or magnifying glass icon to view results.
Related
Celebrate Your Heroes Floor Display
Save Money On Gas Floor Display
Sources include:
Walmart