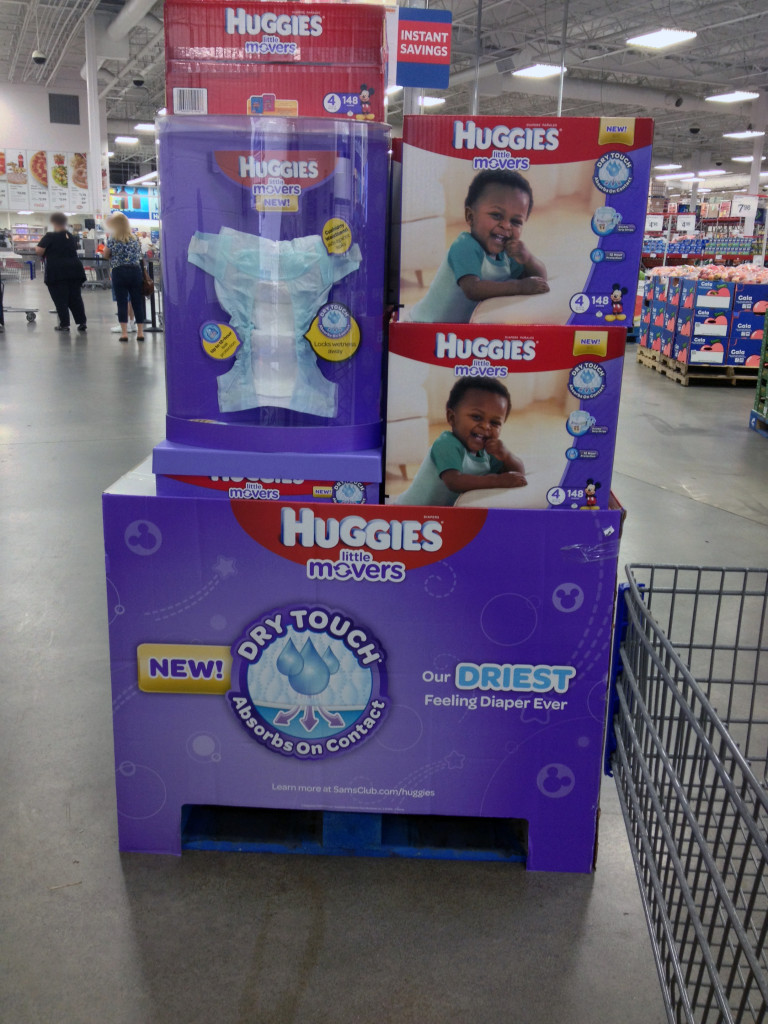 Little Movers………..Grip, Fit and Wetness
Kimberly-Clark and its well-known global brands recently made an appearance at Sam's Club with their New Huggies – Little Movers Diapers. According to the brand's website, Little Movers give your baby a more comfortable fit as they set off to explore the world. Little Movers diapers have double grip strips and a unique, contoured shape so baby can explore more with a comfy fit that lasts.
Little Movers were designed with a lot of technology behind them, which is what Kimberly-Clark wanted to convey to shoppers with this club store pallet display. Next to stacked up diaper packages, a clear, plastic diorama displayed a stretchedout Little Movers diaper which featured strategically placed product attribute bubble call-outs to provide shoppers with quick insights about the new diaper. Just above the diaper, the brand's logo and other assets were positioned on a dimensional, die cut panel. The bright purple base completed the flow of the message by emphasizing the same product features on all four sides of the skirt.
In addition to in-store promotions, further marketing support was created on social media sites and with the Huggies Little Movers 'Set Them Free' TV spot.