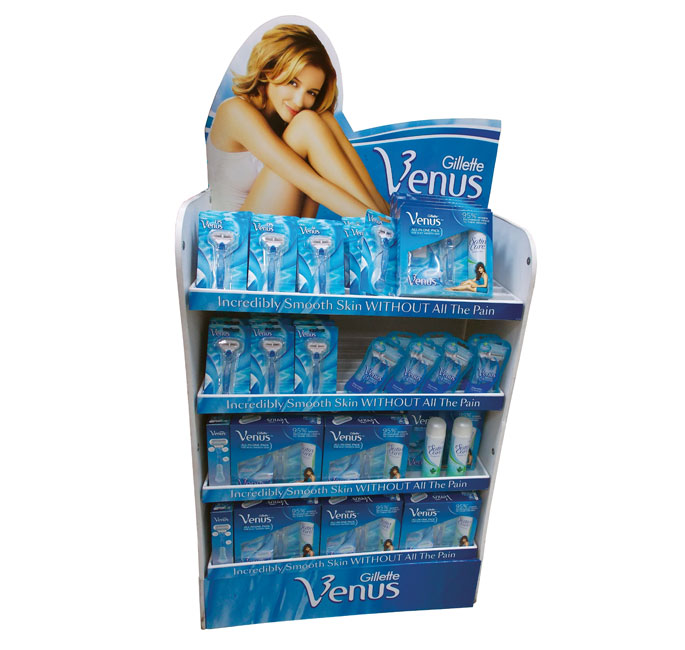 Venus Display Is A Smooth Operator
Procter & Gamble recently rolled out this floor display in modern trade retail chains across India to promote its Gillette Venus product line. The shelved display stocked single and all-in-one packs of the three blade shavers. The cut-out of a female model and the communication focusing on the 'Smooth Skin Without Pain' messaging helped promote brand equities at retail.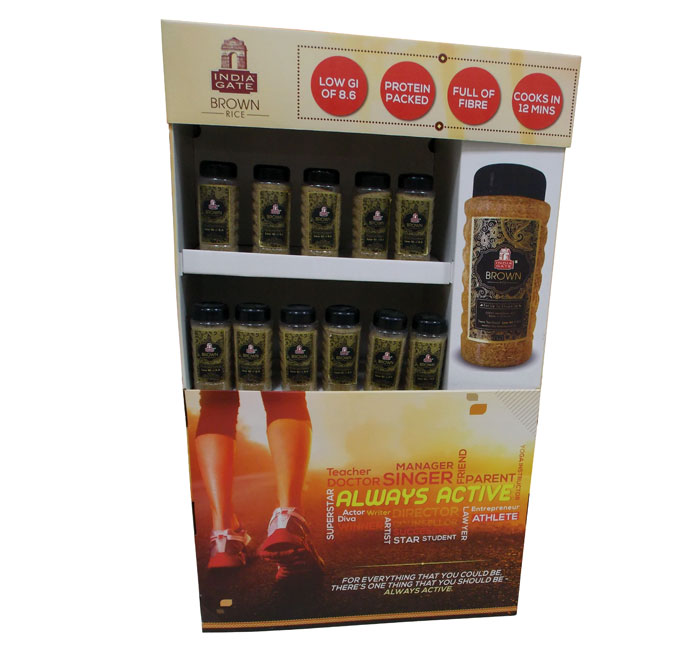 India Gate Goes Brown
India Gate, the popular rice brand from KRBL Limited, recently unveiled this display to highlight the benefits of their brown rice. Created around the theme of healthy living, the unit was crafted to educate shoppers on how brown rice facilitates every individual to remain active.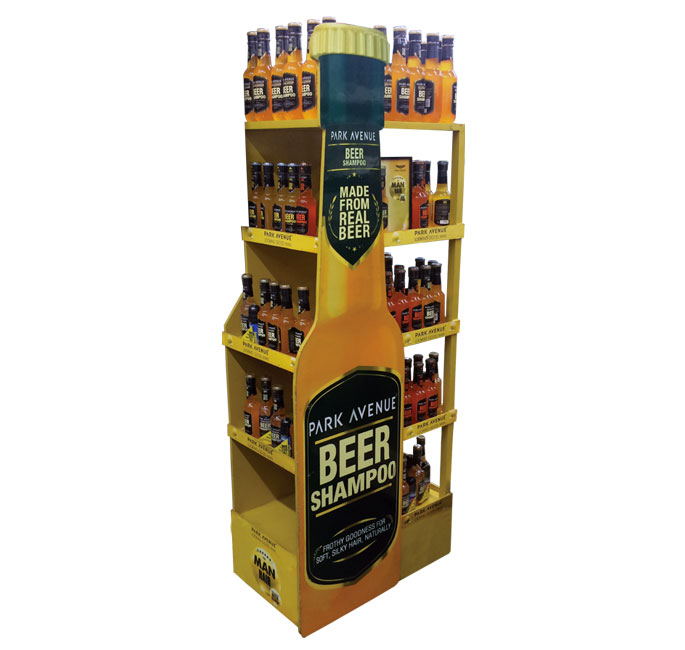 Park Avenue Brewed Wonder
Park Avenue recently unveiled this floor display in supermarkets to promote its Beer Shampoo line for men. A large, bottle-shaped, product replica serves as the foundation for the sturdy integral shelves which can accommodate several variants. Traditional brand yellow was used as the base color for the display, creating an instant draw in store.
Barbie and Spider-Man Team Up With Colgate
Colgate recently unveiled this vibrant unit to promote their kids line of oral care products.The four shelf display merchandised Barbie and Spiderman toothbrushes and toothpaste for children. Brand colors and 3d character cut-outs allured kids and parents in the personal care segment at local hypermarkets.
Aqua Body Wash Display Takes Shape In-Store
Body Wash Aqua recently caught the attention of shoppers with this larger-than-life floor stand display. Placed at supermarket entrances across India, the unit was a real standout. The display was produced using wood and incorporated a small storage compartment at the bottom to stock extra Sku's.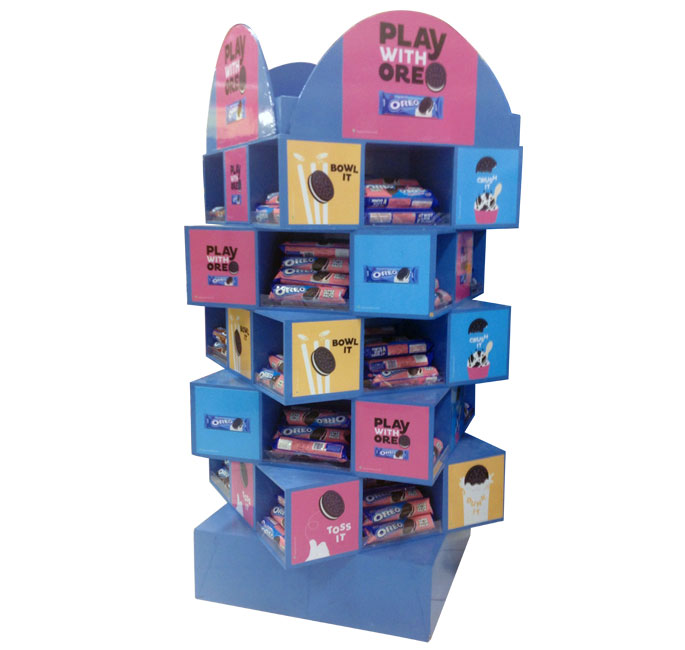 Oreo Rolls Out Play 'n' Snack Floor Display
Oreo recently launched this playful display at modern trade retailers to drive off-shelf sales. The floor stand was designed with a cubical system that encouraged shoppers to 'Play with Oreo'. The cubes contained Oreo products as well as lively messaging that supported the marketing theme. The structure was manufactured using a combination of MDF, sunboard and vinyl graphic applications.