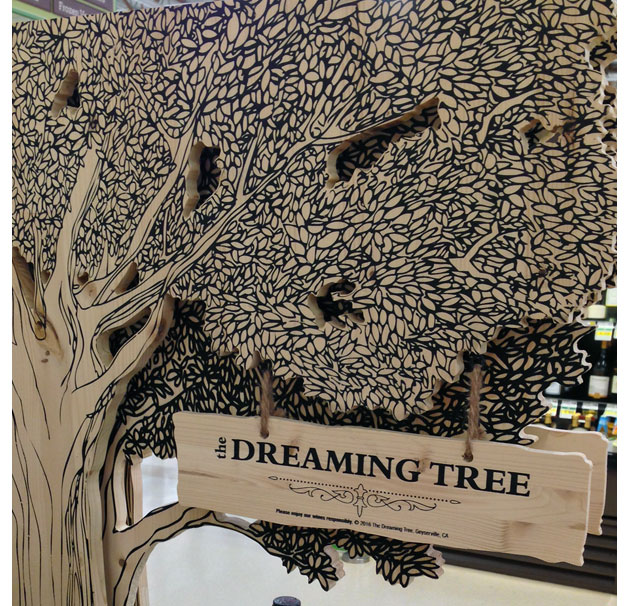 An Expected Pairing, I Think Not
This article is sort of an add-on to one we posted earlier this year for The Dreaming Tree winery. The previous post discussed the inception of the winery and its vision for operating a totally sustainable facility. In addition, we showcased a very cool guitar-themed floor display that was inspired by one of The Dreaming Tree's founders, Dave Matthews.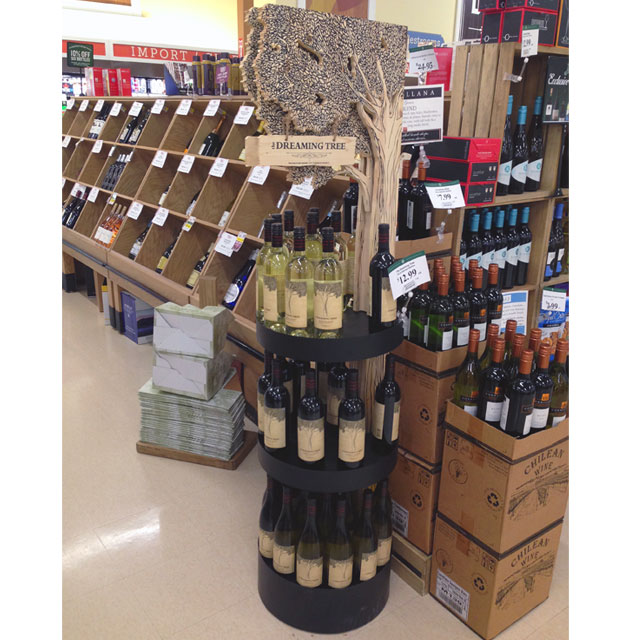 Since we covered so much background in the first article, we are providing this update to show you the latest POP merchandiser the company deployed to retail. The display features the iconic song-inspired 'Dreaming Tree' which was used as a structural and visual element. The wooden, two-sided tree reinforces the imagery found on their eco-friendly bottle labels and helps support the cantilevered metal trays that hold the wine bottles. An especially nice touch are the placards that were hung under the tree with a natural twine rope.
Related
Dreaming Tree Floor Display Strikes A Chord With Wine Aficionados 
Dreaming Tree Wines Floor Stacker
Dreaming Tree Wine Floor Display