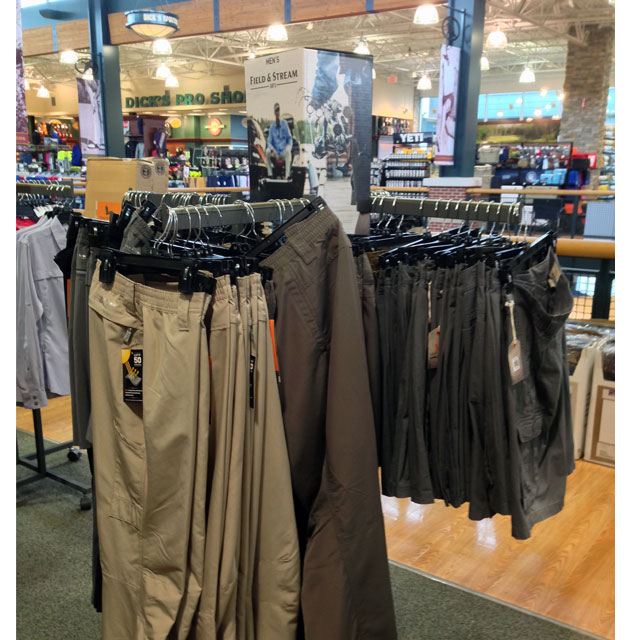 On a recent store check at sporting goods retailer Dick's,  we ventured into the outdoor apparel section for a peek. There we found a creative way in which the retailer uses dead space on the interior of their stock clothing racks to place brand-specific signs to help shoppers easily identify their favorite product lines.
The paper-based signs were sized so that they could accommodate different positions within the center space. One of the benefits of using temporary materials for short term promotions, like this sign program, is the low cost factor. The minimal investment enables both brand and retailer to update or change-out signage programs frequently for new campaigns such as seasonal promotions. These apparel signs were produced using litho-labeled corrugate that were die cut and glued.
To all in the creative community…..next time you're on a store check, look around for new marketing possibilities or even opportunities to improve existing advertising spaces. Who would had ever thought that the signage channels on Drugstore side kick racks would be used to hold mini wing displays?