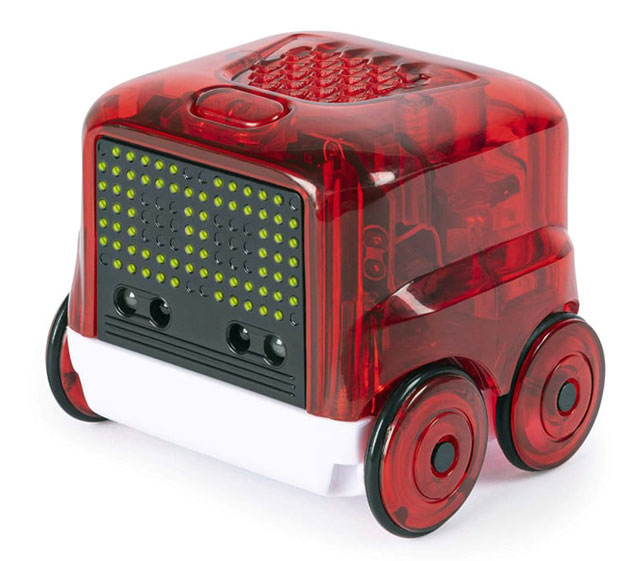 Smart Robot With Skills
Renowned as masters of toy innovation, Spin Master is at it again with their latest creation known as Novie.
Novie is an interactive smart robot that can perform over 75 different actions and learn 12 cool tricks. As if that wasn't enough, Novie makes over 70 sounds, can follow 14 different hand gestures, has 3 motor speeds, over 60 animations and LED eyes that change color in different modes.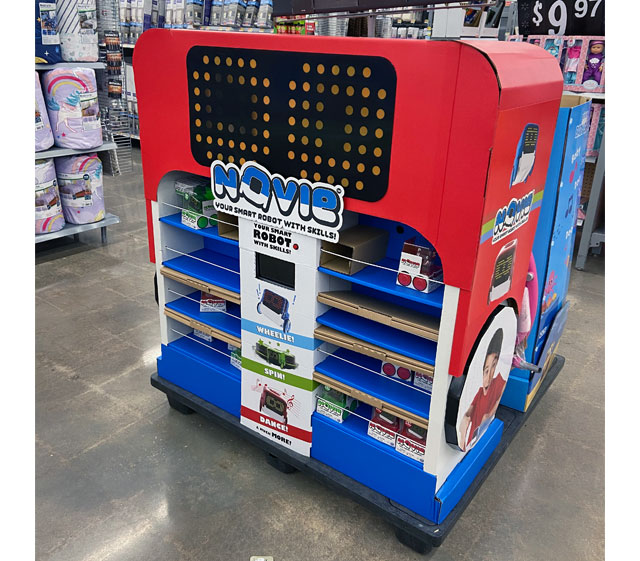 Spin Master recently rolled out this pallet display with Walmart to debut their latest creation. The display was designed to mimic an actual Novie robot right down to the LED eyes and dimensional wheels on both sides of the unit. An interactive push button screen mounted in the center copy panel gave shoppers an introduction to Novie's capabilities.
Not sure why the heavy duty string retainers were needed as it seems the shipping fillers could have been designed to consume top and front void spaces, ensuring that retail would have removed the fillers to reveal product facings….who knows?
Nominated 13 times for Innovative Toy of the Year – more than any of their competitors – you can bet Spin Master will be right up there again with Novie in the 2020 TOTY competition!
View More Spin Master Displays
Hatchimals Super-Sized End Cap Display
Owleez Display Flies Into Retail
Fuggler Display Gets Ugly In-Store