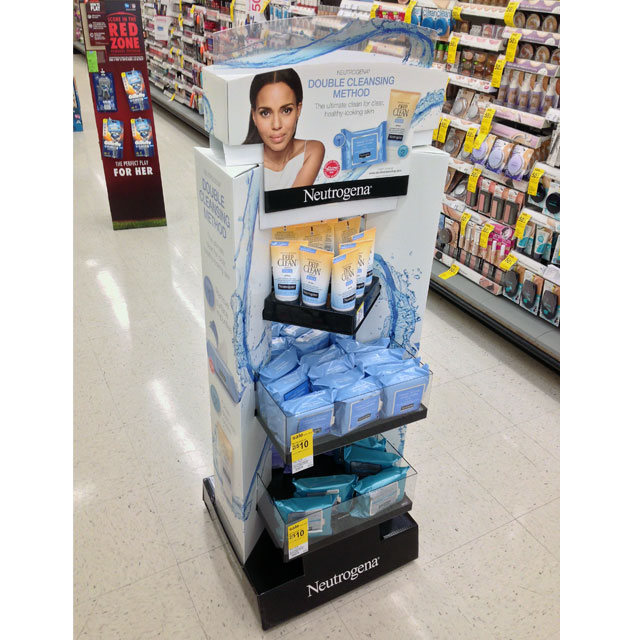 The Neutrogena Double Cleansing Method Gives Your Skin The Complete Clean
Neutrogena recently made a splash in Walgreens to promote their Double Cleansing Method product line. Marketed as a cleansing set, shoppers were able to pair up two different types of towelettes with the Neutrogena Deep Clean Gentle Scrub.
According to their facebook page, The Neutrogena Double Cleansing Method gives your skin the complete clean and is the ideal way to get #unready every night. Our regimen combines two clinically proven products that work even better together for clear, healthy-looking skin.
To help deliver the message in-store, Neutrogena created this mixed material, dual-sided floor display. Our favorite element was the curved, plastic piece on top of the riser that was printed with a water graphic, creating a cool, circulating flow from top to bottom.
Related
Neutrogena Launches Pallet Display For Sports-Minded Shoppers
Neutrogena Goes Victorian With Vanity End Cap Display
Display Base Sets Up In A Snap