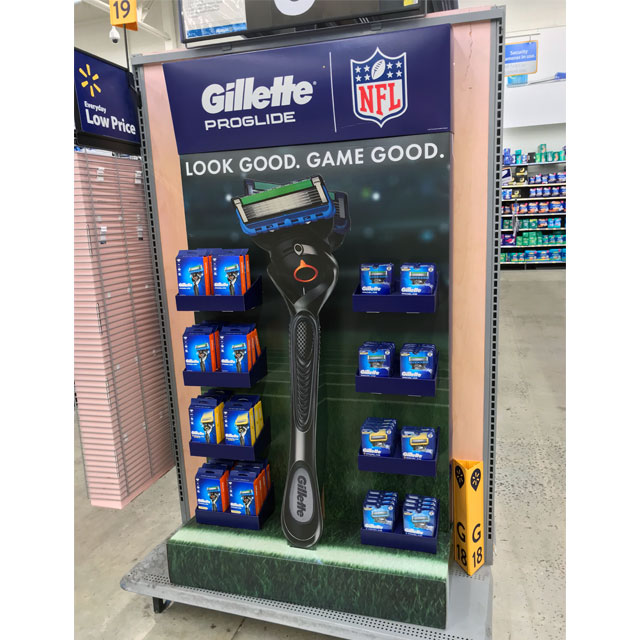 Procter & Gamble, the world's second-largest advertiser, has partnered with the NFL to deliver this skincare campaign just in time for the 2021 football season.
Earlier this year, Gillette ran a TV ad for the draft paying homage to NFL legend Deion Sanders. In this iconic football moment, he showed the world what confidence looks like, the epitome of his motto 'Look Good, Game Good.'
To help bring awareness to their promotion in store, Gillette rolled out this football-themed end cap display at Walmart. The display features the brand's ProGlide razor and replacement blades which were separated by a huge razor. The faded football field graphics helped the product, promo tagline and logos become more visually spotlighted.
Check out some other Gillette Articles
King C. Gillette End Cap Masters Facial Hair
Gillette End Cap Display Helps Men Stop The Irritation
Gillette and Justice League End Cap Offers Epic Shave
New Gillette Razor Reduces Excessive Stroking
Sources include:
lbbonline.com