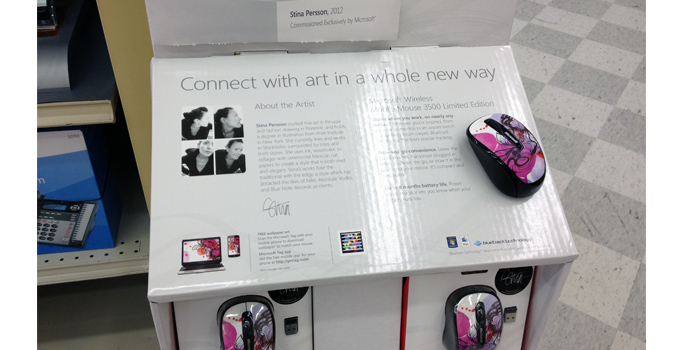 Microsoft continues to show off its fashionable side by launching the next line of artist inspired wireless mice which feature Autumn themes created by nine world renowned artists. The new patterns will grace the surfaces of the Wireless Mobile Mouse 3500 and Arc Touch Mouse.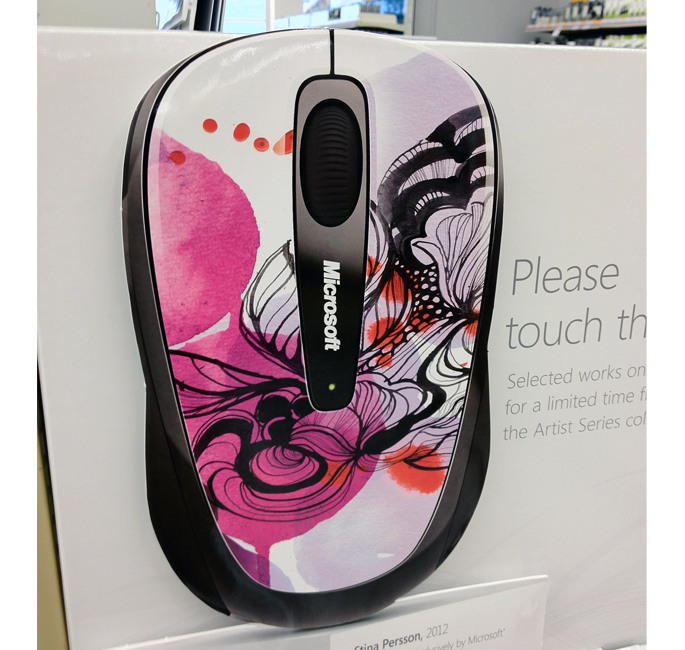 To further support and inspire this new collection, Microsoft is encouraging creativity through their Art of Touch campaign. The campaign provides a free digital toolset and canvas to easily create, save and share digital artwork. The Art of Touch website transforms a visitor's mouse into a paintbrush to enable them to paint using six different effects. Budding artists can also share their creations on Facebook where they can earn votes to win prizes in the Art of Touch Sweepstakes.
To showcase these colorful mice to shoppers, Microsoft is using a series of artist-specific pedestal-style POP floor stands in major retail chains across the country. These floor displays incorporate an angled copy panel that discusses the mouse artist on display and also features a live product for consumers to touch and feel. Further encouragement to "touch the art" was achieved visually with the huge foamcore product replica adhered to the riser panel.
Clean lines and finishing touches, such as spot graphics on the bottom and side panels, give this display a contemporary gallery-quality feel.