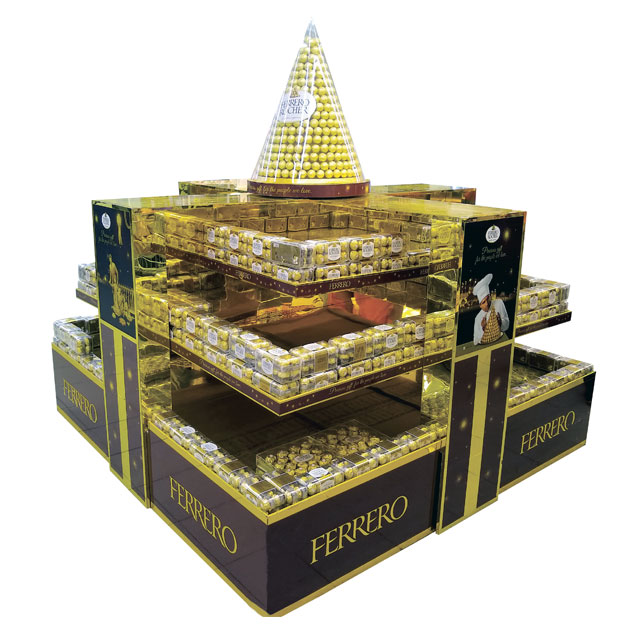 Ferrero Rocher Displays Precious Gifts
Ferrero Rocher gave a strong visual expression to its brand proposition, 'Precious Gift for the People we love' during the recent Diwali season with this large floor display. A cone topper filled with candy drew shoppers to the display which was packed with yummy treats.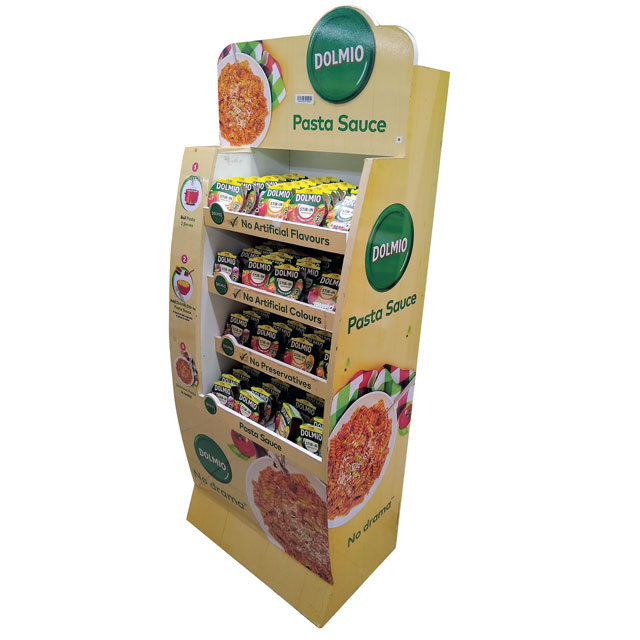 Dolmio Gets Saucy In-Store
Dolmio was recently spotted promoting their pasta sauce with this curvy floor display. Delicious imagery was printed on all surfaces supported by a 'No Drama' tagline. Step by step instructions adjacent to the product showed the ease of creating a pasta dish using Dolmio sauces.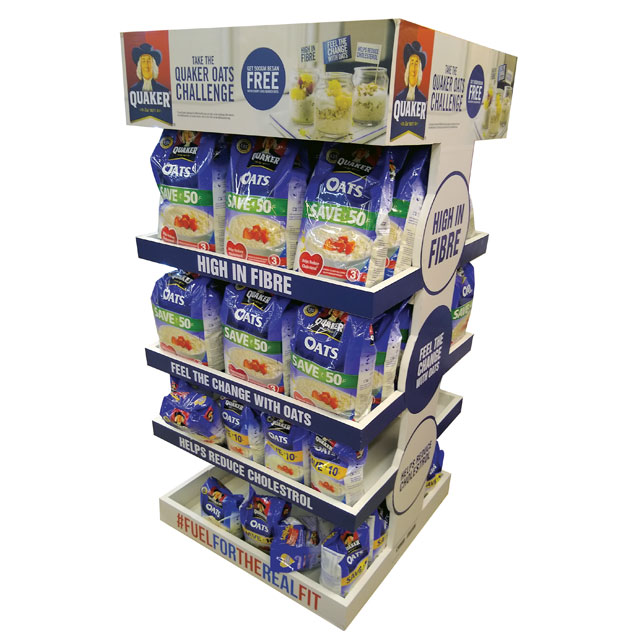 Quaker Oats High-Fibre Proposition
Quaker Oats touted shoppers to take their challenge and discover the health benefits that oats can offer in a daily diet. This well-built floor display assisted the brand in conveying their message using the shelf fronts and sides to highlight key product attributes.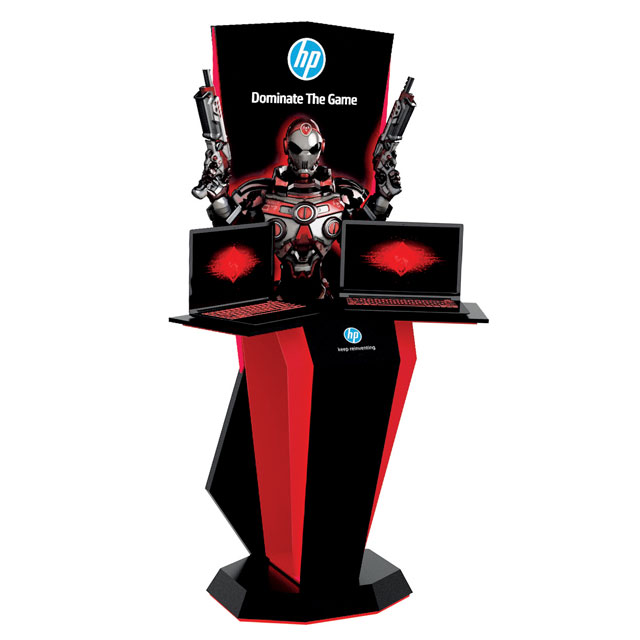 hp Floor Display Dominates Gamers
Omen is positioned by hp as the industry's top gaming and 'first fully over-clockable' laptop. The computer giant recently rolled out this interactive floor display to showcase two of their high end gaming laptops. Red and black were used on the faceted display panels to complement the laptops which are also predominantly those same colors.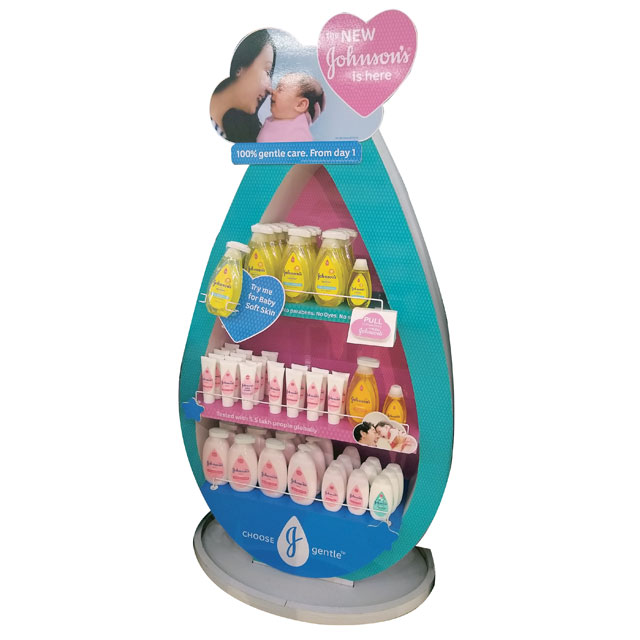 Johnson's Lets Shoppers Try New Soft Skin Product
Johnson's rolled out this drop-shaped floor display to promote their new baby soft skin product called top-to-toe. A try me bottle enabled shoppers to experience the wash which is designed for a baby's delicate and sensitive skin.