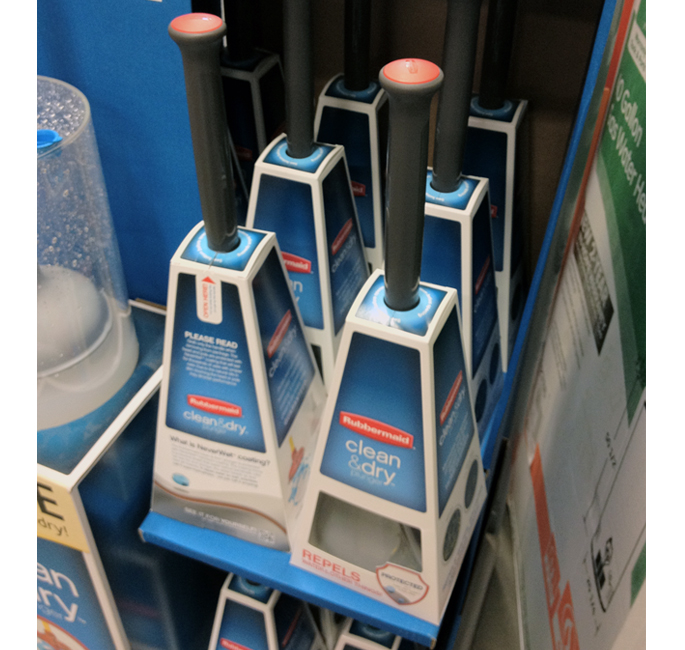 In an effort to expand its reach beyond trash cans and kitchens, Rubbermaid conducted extensive research of customers' homes to study their bathroom cleaning habits. What they learned is that most homeowners have their own unique cleaning solutions. Rubbermaid is now using these findings in their expanding product lines to ensure that their new products are not so prescriptive.
According to Newell Rubbermaid CMO Ted Woehrle – "the change in focus will postively impact customers across more geographical regions and enable Rubbermaid to re-brand its product lines as solutions that can help get shoppers lives more organized."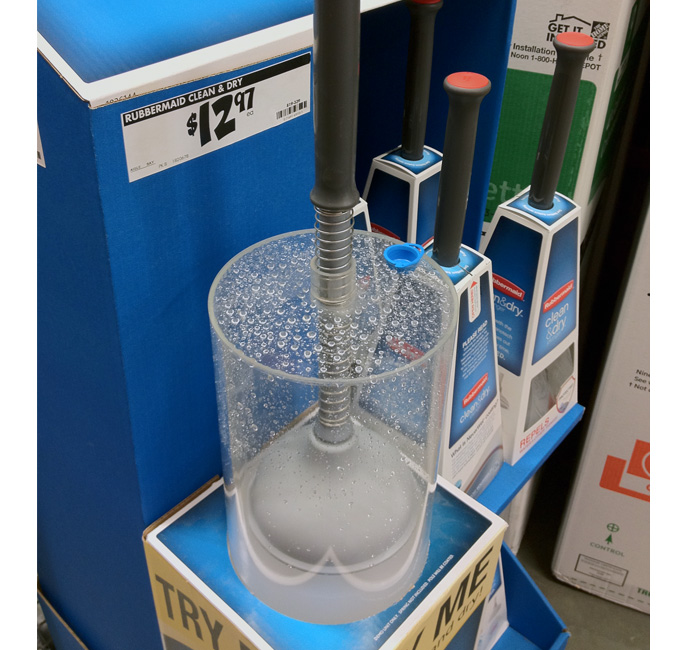 To support these new initiatives, Rubbermaid recently launched the Clean & Dry plunger, a very innovative product that is designed to keep the bathroom cleaner and more sanitary. Unlike traditional plungers that pick up bacteria and germs, the Clean & Dry plunger is coated with a protective finish called NeverWet. This special coating forms a protective shield around the head and pole which enables water to bead off instantly……similar to how car wax works.
Rubbermaid decided to take the plunge with this launch by deploying a hands-on display at major retailers such as Home Depot, Target and Wal-Mart. The temporary floor stand, simple in construction and print, was designed to guide shoppers directly to the live product demo area which consisted of an actual plunger housed inside of a plastic cylinder. Perched on top of a corner pedestal, the water-filled interactive product demo enabled consumers to test the plunger and see how the water repellent coating works. Additional call-to-action elements, such as the large Try Me graphics, encouraged shoppers to interact with the product.