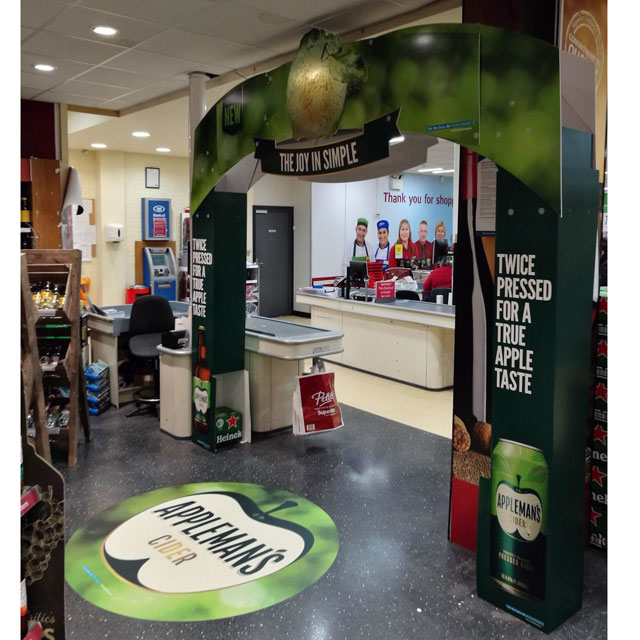 Twice Pressed For A True Apple Taste
Blended to be a perfect balance between 'not to dry' and 'not too sweet', Heineken recently launched a new cider that was crafted by their fourth generation cider master. Their new brand, called Appleman's Cider, was specifically designed for the Irish consumer and will only be available in those markets.
Already known for their Orchard Thieves cider, Heineken Ireland has developed an ambitious marketing program to give the new brand a big push. In addition to TV ads and in store promotions, part of their ad spend includes outdoor posters that are completely recyclable. The company has committed to recycling all of those posters by producing apple trays out of them once their ad cycle has finished.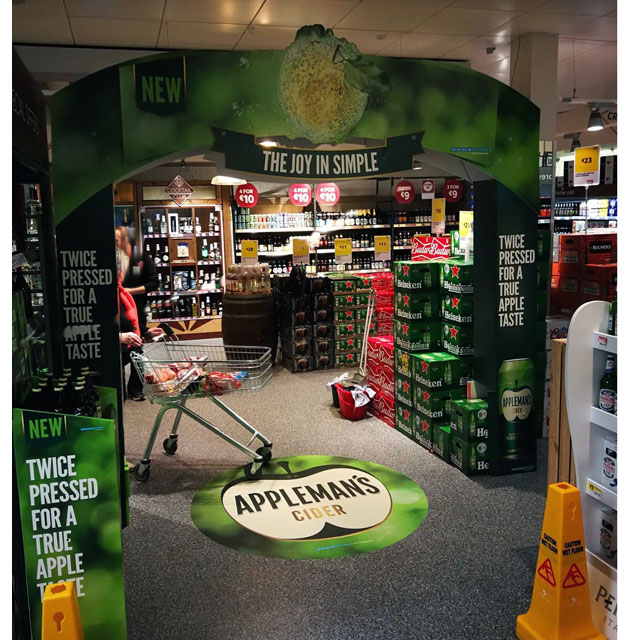 In a recent interview, Emma-Jane McKeown, senior brand manager of Appleman's, said, "Irish people expect, and deserve, choice – they have it in wine and in beer – why not in cider? Cider drinkers were starved of choice for years but now, with the launch of Appleman's and the growing popularity of Orchard Thieves, Heineken Ireland is proud to be delivering real choice in cider.
"Globally, Heineken is famous for producing some of the world's most loved cider brands and we've applied this cider knowledge, passion and expertise to develop Appleman's".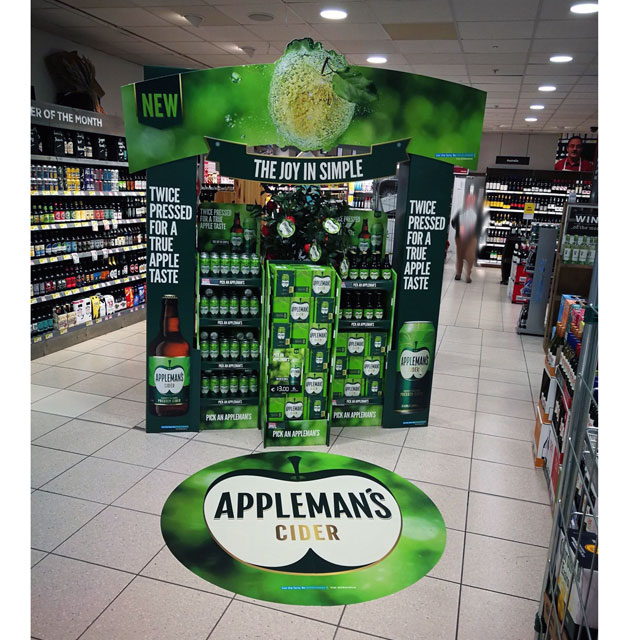 The brand chose Konica Minolta Marketing Services to develop a modular POP program that enabled retailers to customize their display based on available retail floor space……as indicated by the images above. Note how the arch-shaped-riser was designed to expand the overall size of the merchandising space.
Sources – checkout.ie