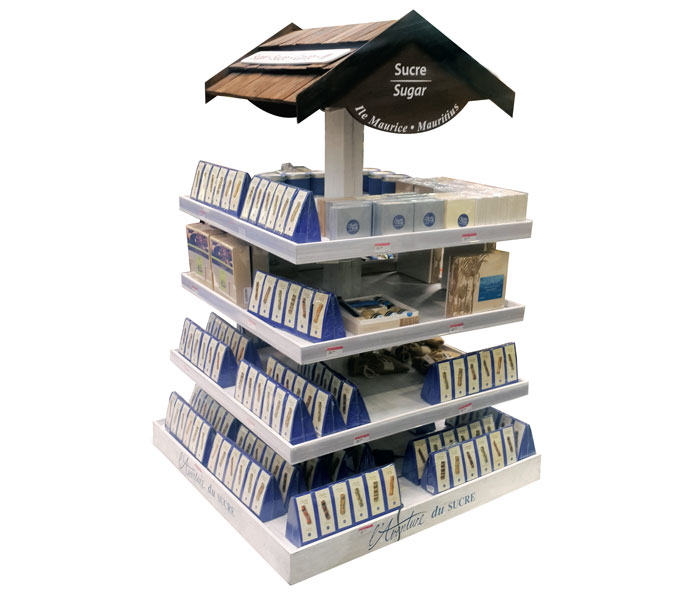 Sugar Hut Makes A Sweet Presence At Retail
Mauritius is well-known for its sugarcane cultivation and sugar products. The brand was recently spotted promoting their natural sugar products in the duty free section at the Mauritian Airport with this floor display. The sugar hut themed display was placed in the center of the store so it could be shopped from all four sides. A thatched-style roof added visual interest across the promotional area.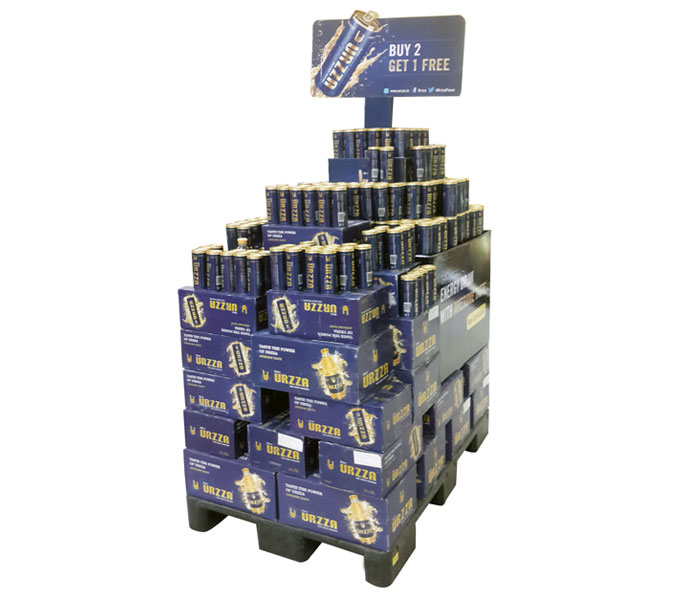 BOGO Deal Has Shoppers Saying – "Gimme More"
Known for quality, innovation and value……..Urzza recently launched a BOGO deal in-store with this stacker display. Simple in design, the display showcases boxes of product which were neatly placed onto a plastic pallet. A tall sign and graphic shroud with copy served as the message pieces for the promotion.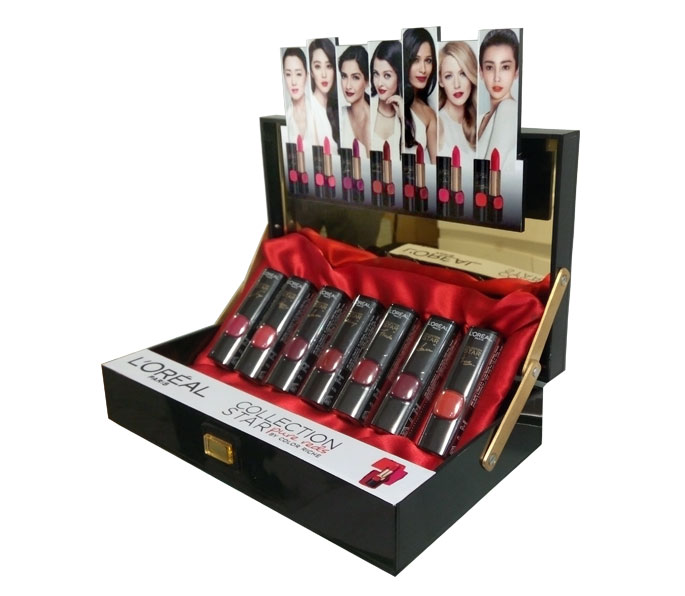 Color Medley of Collection Stars
Highlighting their range of special signature edition lipsticks, L'Oreal Paris recently unveiled this red lipstick-glory box counter display. Featuring all seven of the brand's 'Collection Star' ambassadors, the stylish display was designed to close in half and ship complete with product.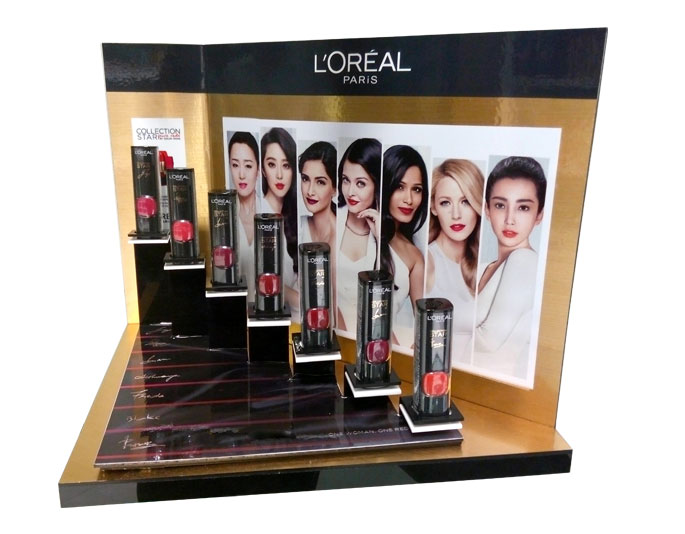 Stepping Up In Style
L'Oreal Paris rolled out this attractive, stair-stepped counter display to promote their line of red lipstick. Staying consistent with other launch displays, the brand chose to feature the seven ambassadors which were cleverly paired up with each shade of lipstick. The display was produced using acrylic plastic.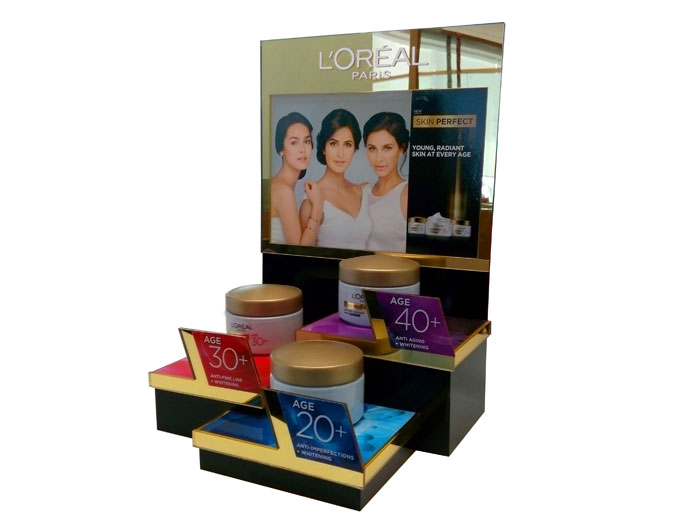 L'Oreal Skin Glorifier Counter Display
L'Oreal Paris rolled out this multi-level display to showcase their three age-specific Skin Perfect creams. Made from black and gold acrylic, the chic and classy glorifier was designed to sit on counter tops in MT and beauty shops.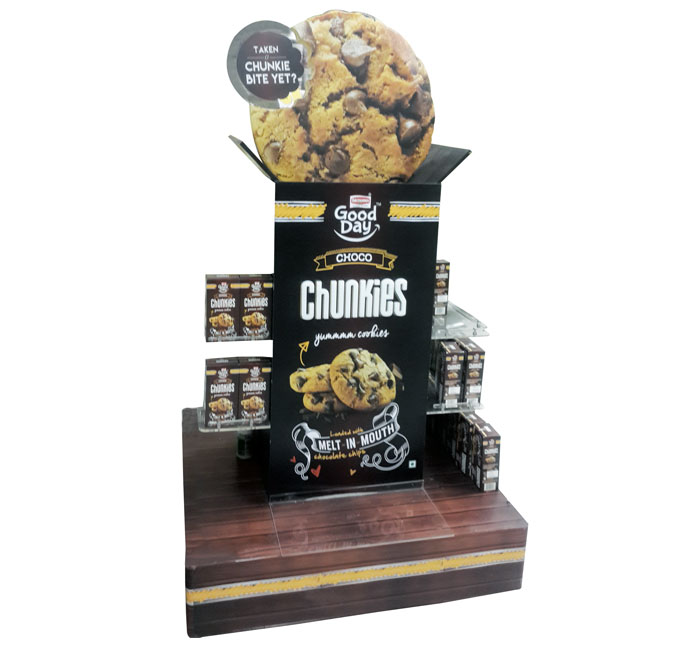 Chunkies Display Tempts Shoppers To Take A Bite
Increasing the visibility of Chunkies cookies in store, Britannia Good Day rolled out this innovative POP display at supermarkets and food marts across India. Reinforcing brand assets and creating a tasty visual, the graphics show a huge cookie loaded with chocolate chips popping out of a Chunkies cookie pack. Placed in the biscuit and cookies section, the mouth watering display merchandises products on two sides using clear acrylic shelves.