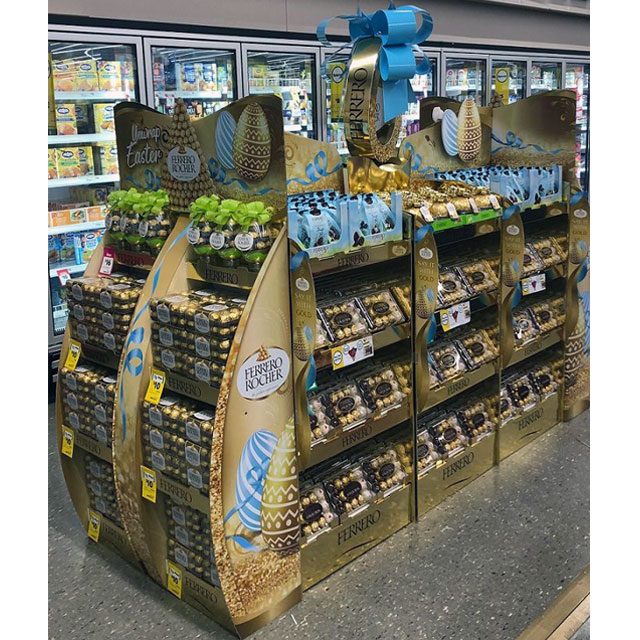 Opal and Ferrero Australia have teamed up to deliver yet another suite of amazing POS displays for Easter. From the elegant Rocher displays with striking blue accents to the fun Kinder Basket displays, these units make it easy to find your gift this Easter. Keep a look out in supermarkets and variety stores nationally for these eye catching displays.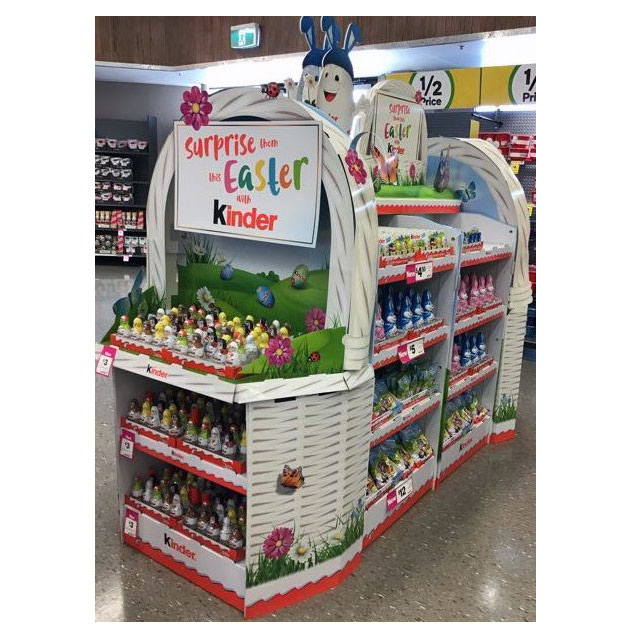 Thinking packaging. Discover Opal. www.opalanz.com
Related Ferrero
Ferrero Rocher Happy Diwali Floor Display
Ferrero Rocher Holiday Tree Display
Ferrero Rocher Golden Diwali Package Display
Related Kinder
Ferrero Kinder Joy Floor Display
Kinder Joy Thermoform Hanging Sign
Kinder and Encapa Wish Shoppers Feliz Navidad
About Opal
Opal is a new and innovative renewable packaging company which is part of the Nippon Paper Group.
Opal's key operations are in Australia and New Zealand and we have a worldwide network, making us one of Australasia's leading packaging and paper companies.