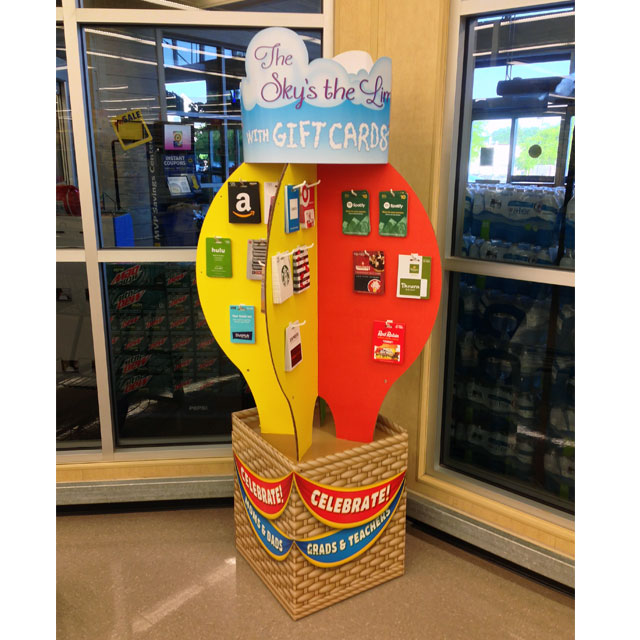 The Sky's The Limit With Gift Cards
Whether graduating from elementary school or college, recognizing ones educational milestones and next stages in life are tradition. With graduations right around the corner, the debut of this floor display was perfectly timed to meet grad-gift-seeking shoppers' needs.
From the wicker basket base, up to the round, cloudy header, the entire hot air balloon display represented the graduation theme quite nicely.
If you wish to view more gift card displays, visit our Image Gallery then type the words gift card displays into the search box.
Related
Give Joy Holiday Gift Card Tree Display
Save Money On Gas Floor Display