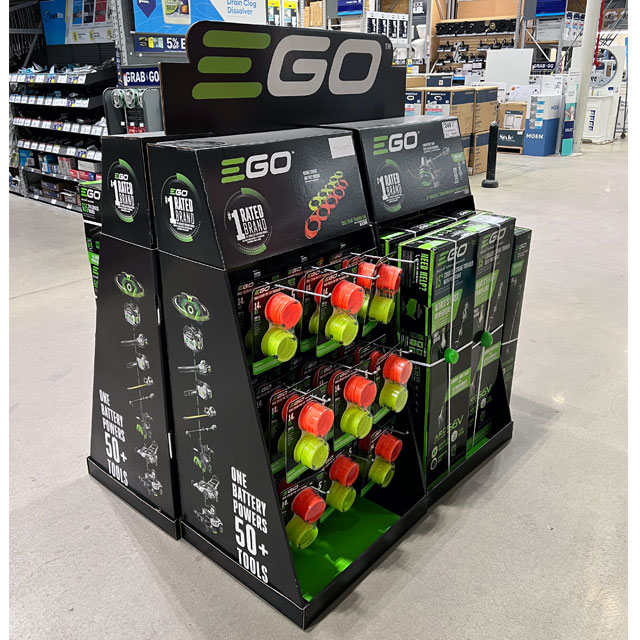 EGO  – Power Beyond Belief
EGO and Lowe's Companies Inc. recently created this destination display to promote some of the brand's outdoor power equipment. This particular display was dedicated to their string trimmer products and also included a nice selection of refill line.
Back in December of 2020, Lowe's became the exclusive nationwide retailer to sell the Ego outdoor power equipment which was previously sold at Home Depot.
"EGO is an undisputed industry leader in creating cutting-edge technology and design. This line of cordless power equipment is trusted by both DIY and Pro customers to take on any lawn and garden project, with convenience and ease," said Bill Boltz, executive vice president of merchandising for Lowe's.
This display does a fantastic job of using brand assets, claims and product imagery to tell a quick story. Designed as separate units, the modules can be grouped together or stand-alone. The #1 rated brand graphic and the multiple product images on the side panels demonstrate EGO's flexibility as leaders in the outdoor power equipment category.