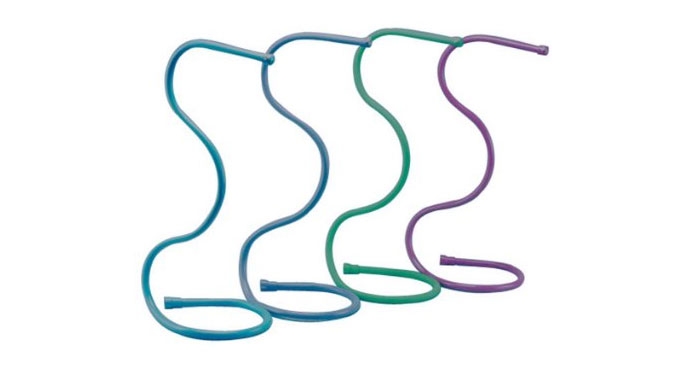 Even though summer has come and gone, some Home Improvement retailers are still merchandising a select few seasonal products. One of the brands still making a presence is Orbit, a worldwide manufacturer of high-quality irrigation, misting, and home improvement products.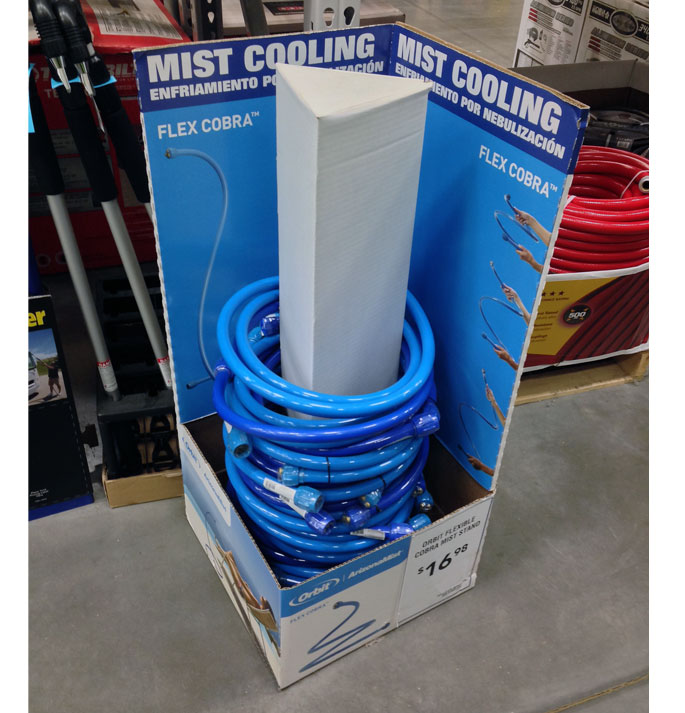 To continue their end-of-summer marketing push, Orbit deployed this floor display to support their portable Cobra Mist Stand. Available in several colors, the personal mister attaches to a standard garden hose, offering relief on those hot summer days by producing a refreshing, ultra-fine mist.
Based on a traditional RSC (regular slotted container) shipping box, the display takes a simple design and turns it into an effective merchandiser…..but with a slight twist. The two panels that appear to be missing are used as graphic panels which, when folded inward, create a nice billboard to showcase product attributes. Additional branding space on the bottom was achieved as a result of the fold-in copy panels. A triangular-shaped, die cut post is used to keep the product nice and organized.
Pretty straightforward and cost-effective to boot.