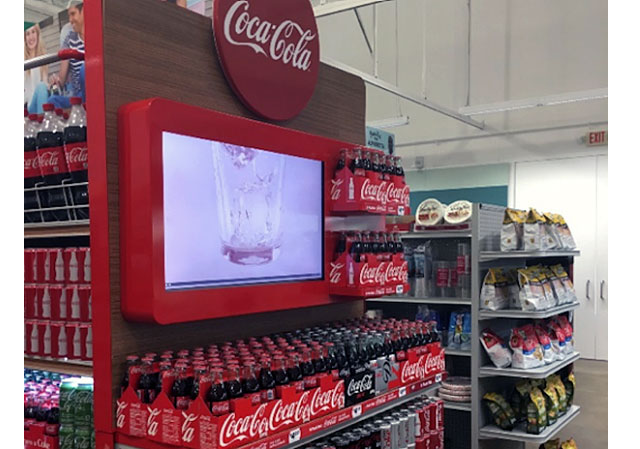 Digital advertising solutions in-store are heading for a massive shake-up, as shopper marketing techniques start to apply web approaches to personalisation. Coca-Cola has launched in-store display systems that show personalised messages to approaching shoppers, based on data on their smartphones.
The system is powered by Google Cloud technologies and works on any HDMI-ready display that serves as grocery store aisle "end caps", restaurant menu boards, and even interactive cinema posters.
The system can be used to offer custom branded video, e-coupons to shoppers. The technical solution uses DoubleClick's ad-serving software to distribute targeted messaging, which opens up many of the approaches familiar to web marketers. The promotional content can range from brand campaigns to store-specific promotional offers, or even app-guided shopping lists, in a move that is widely expected to mark a step-change in the role of point of sale.