In 2017, Young & Laramore created a new campaign for Cat Footwear called Born from Bulldozers. The campaign compares Cat footwear with the tough, iconic yellow construction machines that are synonymous with heavy-duty work.
"Day in and day out, our goal is to empower the bold," said Dani Zizak, Chief Marketing Officer at Cat Footwear. "We knew that in order to do so, we had to create a campaign that tonally would break through, while strongly resonating with our younger earthmover audience."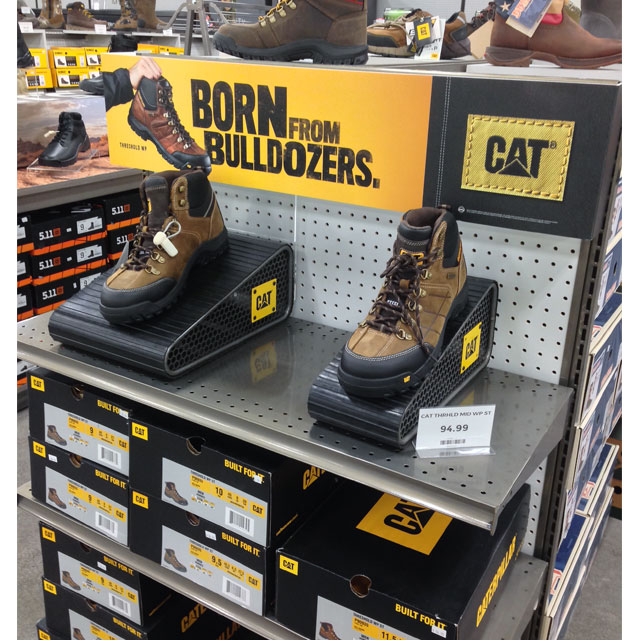 The campaign is still moving sales as was evident from this end cap display spotted at Gander Outdoors. The demo model boots were featured on rugged, angled ramps constructed out of punched metal sides that were wrapped with rubber, creating a machine-like appearance.
Additional marketing support for the launch utilized print, OOH, social and digital content.
Related
Skechers Work Footwear Wall Display
Red Wing Shoes Slatwall Display
Step Into a Legend Boot Display
Sources for this article include:
marcommnews.com