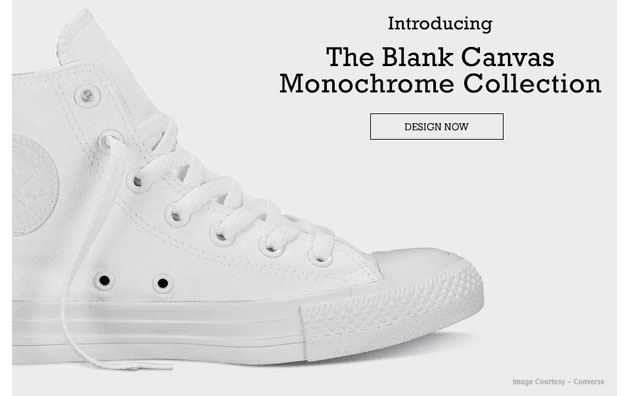 If you ever wanted to wear your name, your kid's doodle, or 1,000 gold studs on your Converse sneakers, now you can. The brand is taking its most popular shoe, the Chuck Taylor, as the foundation of a personalized in-store experience for customers.
Converse opened a "Blank Canvas" workshop inside it New York City Soho store on Thursday, where customers can make appointments to sit down with a Converse designer and create a custom pair of sneakers. The company closed down the location to build out the workshop as well as add more retail space: now 11,000 square feet, the location is Converse's biggest global store.
Brandon Avery, Converse's global creative director of direct to consumer, said that the workshop is meant to feel like a more personal, prestigious experience, but that doesn't make it exclusive.
"We like to say it's the best kept secret that everyone knows about," said Avery. "It's democratic, but elevated and premium."
The basement workshop is equipped with a bar lined with tablets where guests can sit down and scroll through………