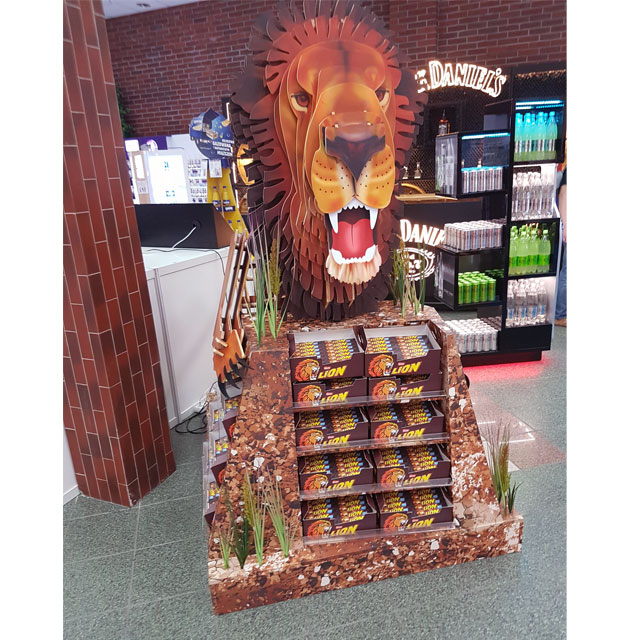 Awake The Lion In You
Nestle is making chocolate bar fans roar like a lion with this ferociously large floor display. Launched in 1976, the rugged lion bar is a combination of chewy caramel, crispy wafer and crunchy cereals covered in chocolate. The candy bar is very popular in Europe. The display was spotted by Kacper Kostecki at the 2018 POS Stars display competition which was held September 12-13 in Warsaw Poland.
Scroll through some of the detailed images Kacper provided below.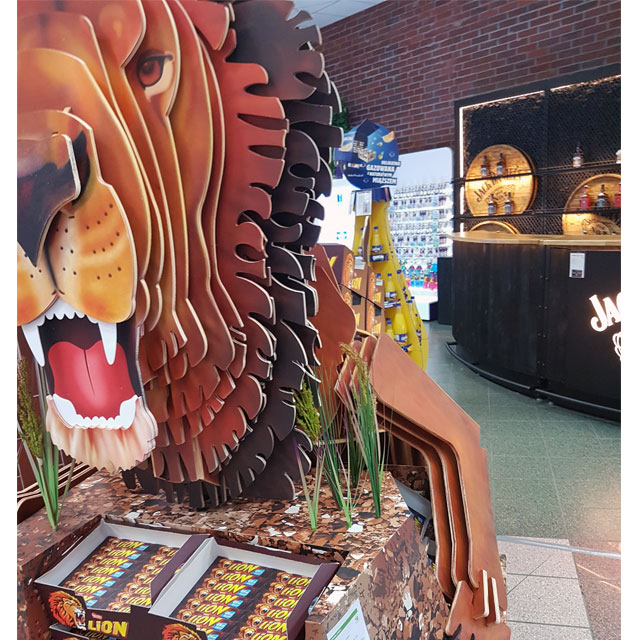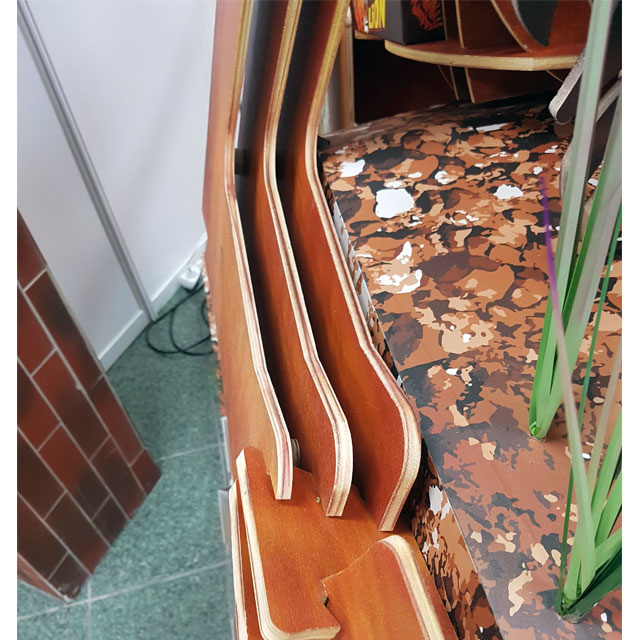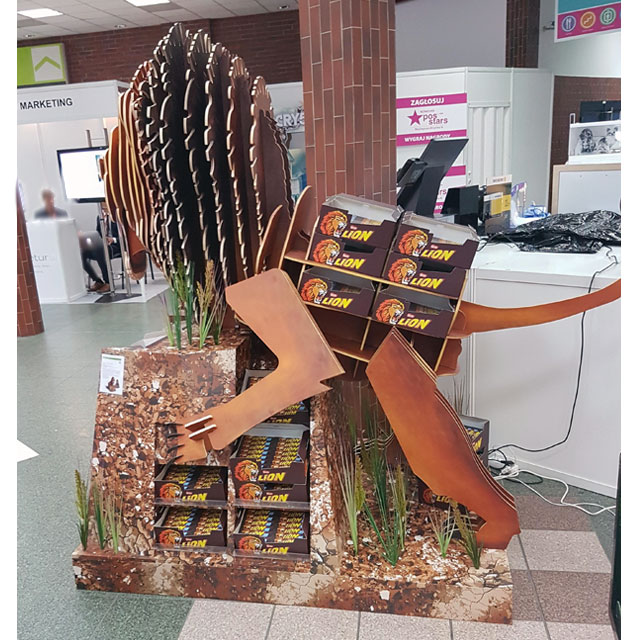 Laminated plywood was used throughout the construction. Layered pieces were slotted to fit together creating a three dimensional structure. Love the faux grass!
Related
Nestle Coffee-Mate Floor Display
Nestle Toll House Clear Dump Bin Display