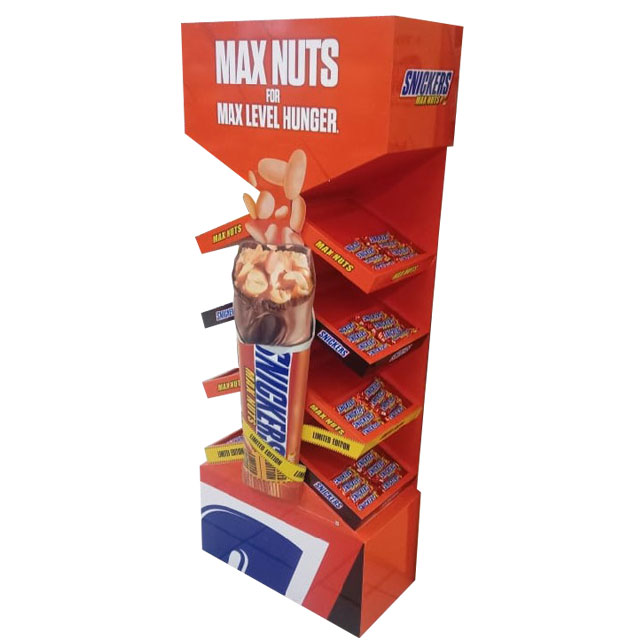 Classic Display Systems Pvt. Ltd. just created and produced a floor display for Mars India to launch the new Snickers Max Nuts candy bar. The two-sided display consisted of a of duco painted, pine wood body that was decorated with digital print overlays. The angular unit was divided in half by a thermoformed candy bar that appeared to be exploding with nuts.
Himanshu Lohia from Classic Display Systems said, " The two biggest requests from the client were that the display be innovative and that it could last at least six months in-store. The durability was achieved by using pine wood and the innovation was achieved in the angular  product presentation and the 3-D Snickers bar."
Snickers Max Nuts was specially produced for the Indian market.
Related
Snickers Super Bowl Satisfaction Floor Display
Mars Work Rest Play 5 Shelf Counter Display
Grab Some Fan Favorites Rolling Candy Display