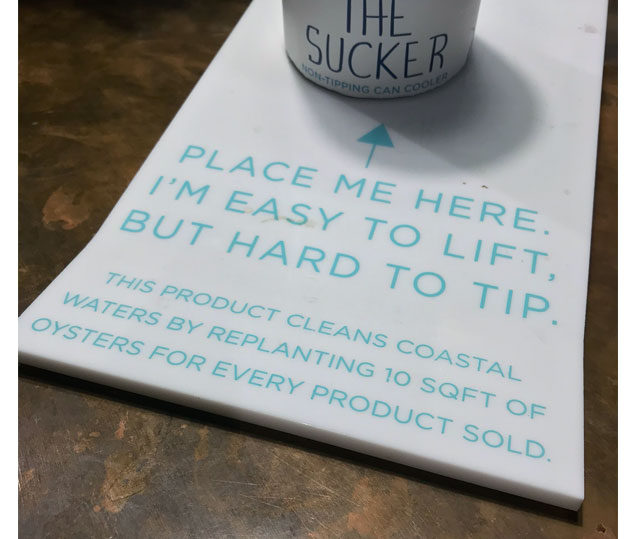 Non-Tipping Can Cooler
How many times have you spilled a canned beverage accidentally? Happens to the best of us. Toadfish Outfitters has a solution to help prevent those pesky tip-overs….it's called the Toadfish.
From the brand's website…..The Toadfish Non-Tipping Can Cooler is the first of its kind un-spillable beverage cooler. Our innovative suction cup technology allows the Can Cooler to stick to any smooth surface. From a lack of cup holders on a rocking boat to wagging dog tails, this product will keep your drink upright, accident-free, and icy cold.
On a side note, the company is involved with conservation and giving back to coastal waterways. For every product sold 10 square feet of new oyster beds are replanted. Why Oysters you ask? Nature has provided the filter-feeding oyster to keep our coasts clean and teeming with life. A single oyster filters up to 50 gallons of coastal water per day, removing the toxins from run off and creating a habitat where hundreds of species like fish, crabs, and shrimp can thrive.*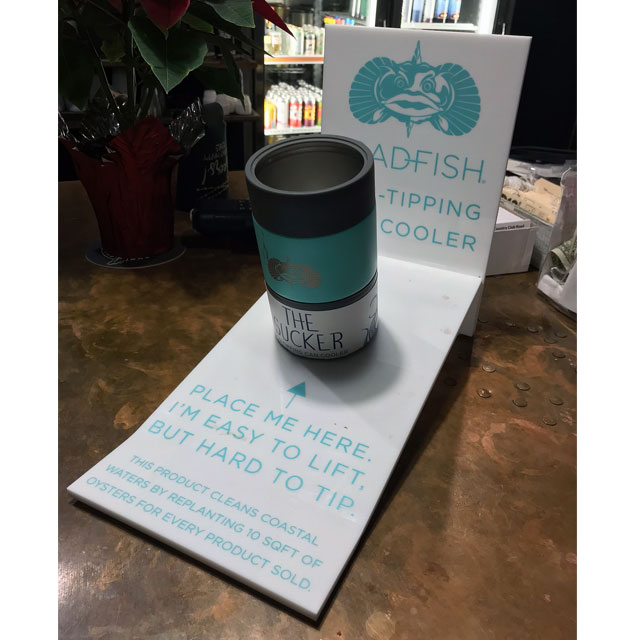 We recently spotted the Toadfish at an 'adult beverage store' promoting their patented Can Cooler using this counter display. The plastic display was designed to let shoppers try the Toadfish following the simple instructions printed on the angled demo platform. This thing really does work! Note how the brand has utilized copy space to tell their sustainability story. To date, the company has planted 73,185 new oyster habitats.
Sources include:
* Toadfish Outfitters