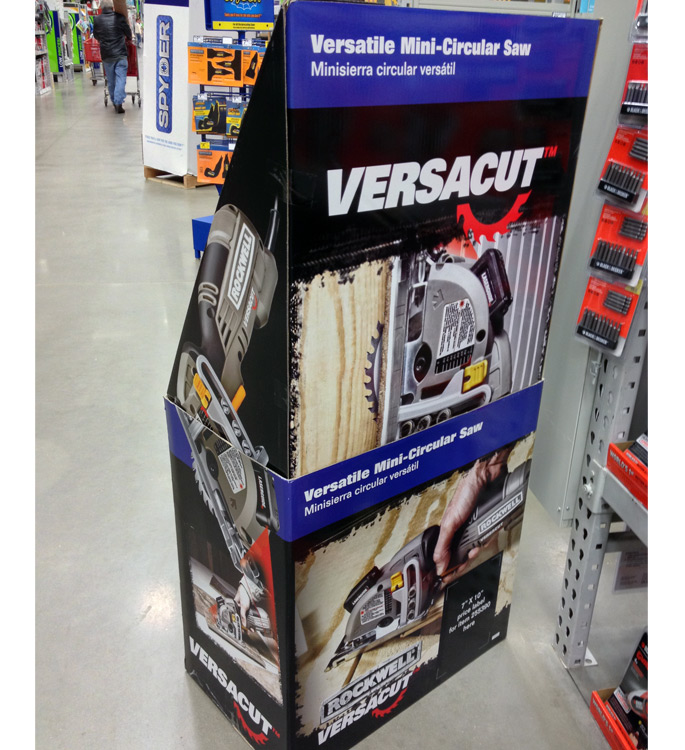 Product: The Rockwell Versacut (TM) is a powerful ultra-compact saw that lets the handyman tackle jobs with ease, comfort and control. Unlike conventional circular saws with retractable blade guards, the Versacut saw can be used with one hand because its inner and outer blade guard design isolates the blade, keeping it away from the user.
In addition, the saw's base plate provides a clear view of where the blade intersects the work material. Versacut excels as a one-handed, compact trim saw by delivering quick and precise cuts, even plunge cuts, in a variety of materials such as wood, metal and tile. About the only thing the saw doesn't cut is features: It comes with the three blades, a dust extraction port and an edge guide.
Recent holiday marketing support for the Versacut was spotted in the tool section at a Lowes Home Improvement Center. This bilingual floor stand stacker display is a real attention grabber. All four sides of the base and tray are decorated with large, vivid, four color images showing the Versacut in action. If you notice, most of the images illustrate the Versacut being used with one hand.
In addition, the brand even chose to print the back panel behind the stacked product, continuing the in-use image theme and creating a nice backdrop as inventory was sold off.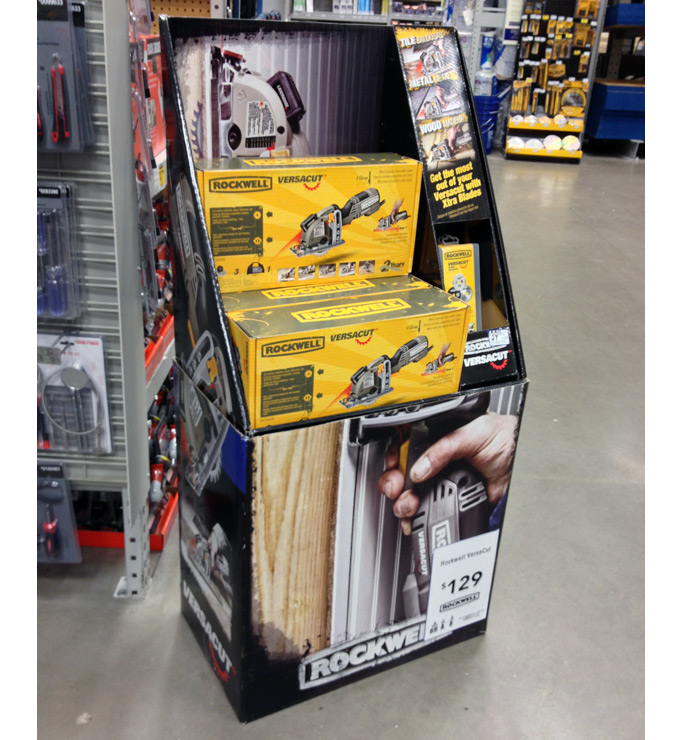 The floor stand is designed to hold up to 9 Versacut tools. A small die cut nook on the right side of the display neatly merchandised accessory blade packs. Just above the nook on a copy panel, shoppers were able to read up (in two languages) on all of the various materials the Versacut can cut through.