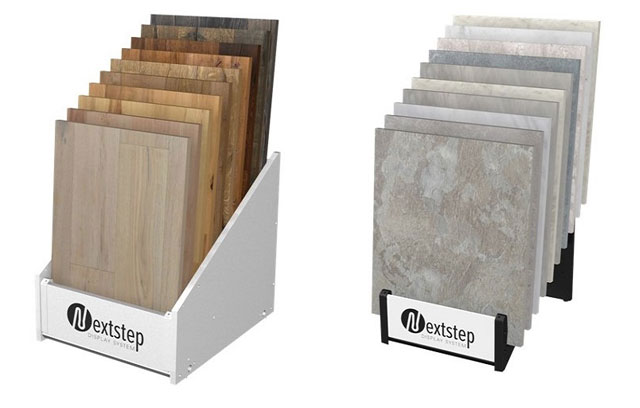 If you're not making it better, what's the point? That guiding principle may be what led General Mills to add a new marshmallow to Lucky Charms cereal in 2018 – a purple unicorn. But we know it's what drives most of our projects, particularly the displays and fixtures we design for customer retail programs. Here's a simple example of that principle in play. And a story of how we took a stale, commodity component of the retail programs of our customers who sell flooring and turned it into an important part of the brand experience they offered shoppers.
Flooring Step Displays
You might not know what a flooring step display is, but if you've ever been in a flooring store you've seen them. They're all over most…………..