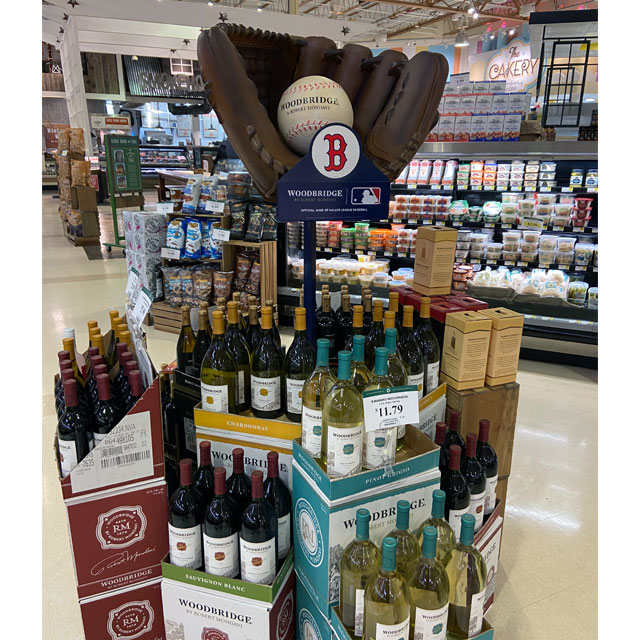 Your Team – Your Wine
Last March 2020, Robert Mondavi Wines and Major League Baseball announced a new multi-year sponsorship agreement. Robert Mondavi will be supporting the partnership nationally and regionally in 2021 through MLB Club partnerships which include the New York Yankees, Los Angeles Dodgers, Boston Red Sox, Houston Astros and Cincinnati Reds.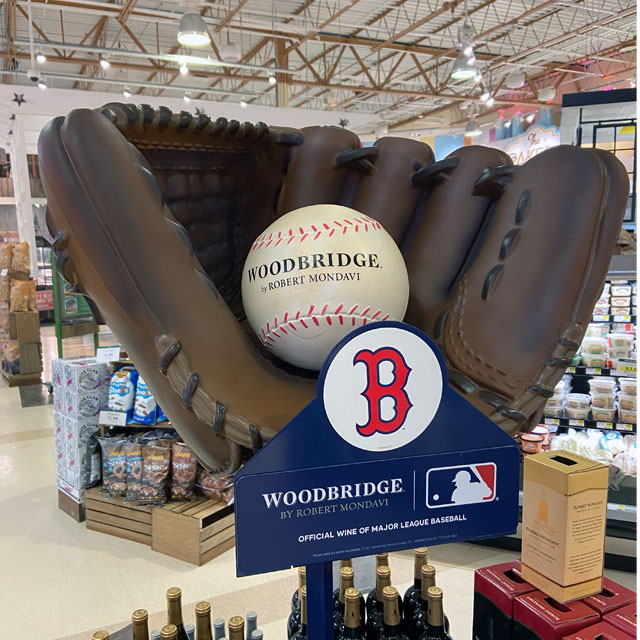 Nationally, Woodbridge will promote its new "From One For All" campaign with their TV broadcast partners and in retail locations across the country. The retail promotions will include unique baseball themed in-store displays such as this really cool baseball glove pole topper.
The level of detail used to create the baseball glove and ball is amazing. Not sure what the material is but the larger-than-life glove felt like soft leather. If you get a chance to 'catch' this display in-store, give it a closer look as you will be very impressed……oh, and don't forget to grab a bottle of wine!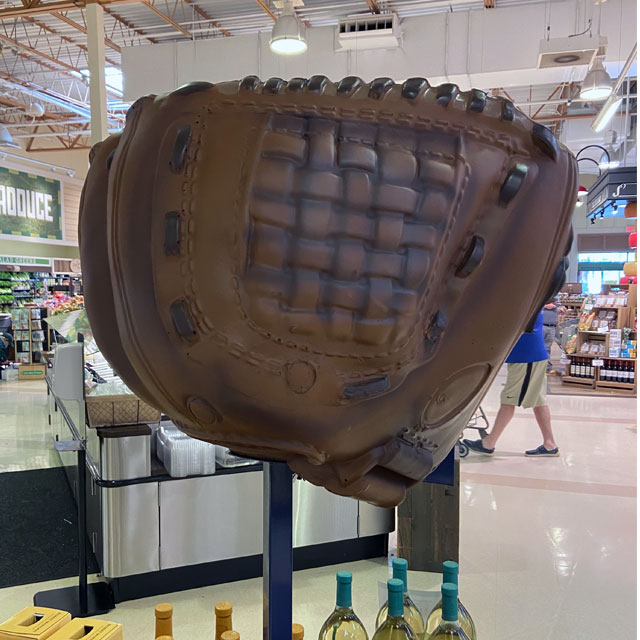 Sources include:
Woodbridge Robert Mondavi