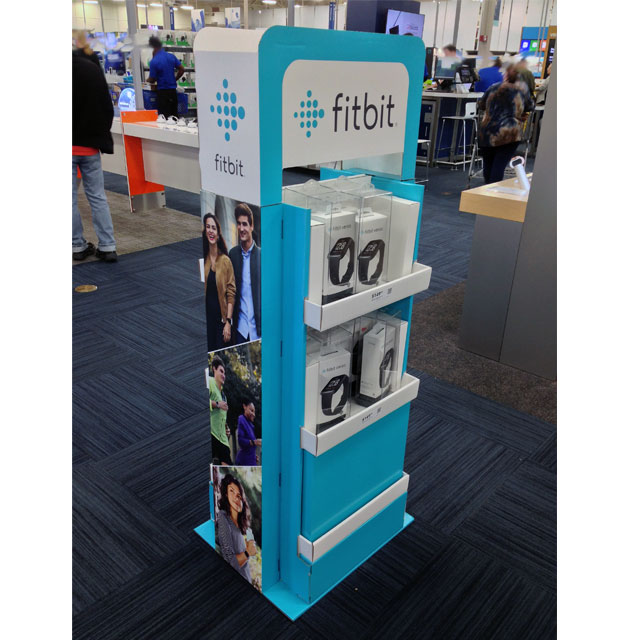 Almost two weeks into 2019: how's your fitness resolution going? With approximately 80% of resolutions failing by the middle of February, well-intended fitness enthusiasts sometimes look for resources to squash their bad habits and attain their wellness goals.
Meet Fitbit Versa – an all-day companion that helps you live your best life. This lightweight, swimproof smartwatch empowers you to reach health and fitness goals with 24/7 heart rate, actionable insights, personalized guidance, on-screen workouts and more.
"As the wearables category continues to grow, Fitbit Versa fills a critical need in the market by delivering a beautifully designed, full-featured smartwatch that is easy to use at a very competitive price," said James Park, co-founder and CEO of Fitbit. "Versa brings consumers the advanced health and fitness features Fitbit is known for, along with broad compatibility across mobile platforms and 4+ days battery life to provide users with a better picture of their overall health, making it stand out from any smartwatch available today."
Fitbit is staying ahead of their competition in hopes of growing more market share which currently has Apple owning the top spot. To help meet the brand's 2019 marketing objectives, Fitbit has rolled out this floor display in Best Buy stores. The two-sided display takes a simple approach in its limited messaging and color choices. The combination of white and baby blue enable the Fitbit watches to be the focus when approaching the display. Lifestyle images on the side supports help complete the overall presentation.
Related
fitbit Path to Fitness Floor Display
References
Fitbit
Business Wire