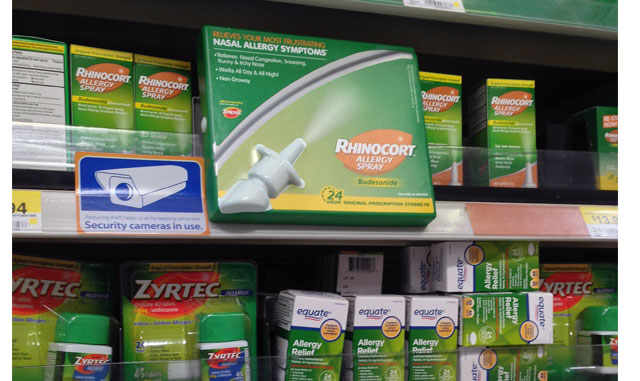 McNeil Consumer Healthcare, the makers of Zyrtec, recently announced its newest allegry solution RHINOCORT. The original prescription strength spray is now available to consumers OTC at all major pharmacies and retailers. McNeil Consumer Healthcare acquired the U.S. OTC license rights for the brand back in 2014 from AstraZeneca.
According to a recent press release, "For consumers who are suffering from nasal allergy symptoms, RHINOCORT® Allergy Spray works all day and all night to relieve their most frustrating nasal allergy symptoms of nasal congestion, sneezing and itchy and runny nose," says Purvi Farahi, Group Brand Director, Allergy, McNeil Consumer Healthcare. "RHINOCORT® Allergy Spray expands our allergy product offerings and gives these allergy sufferers a new tool in their toolkit."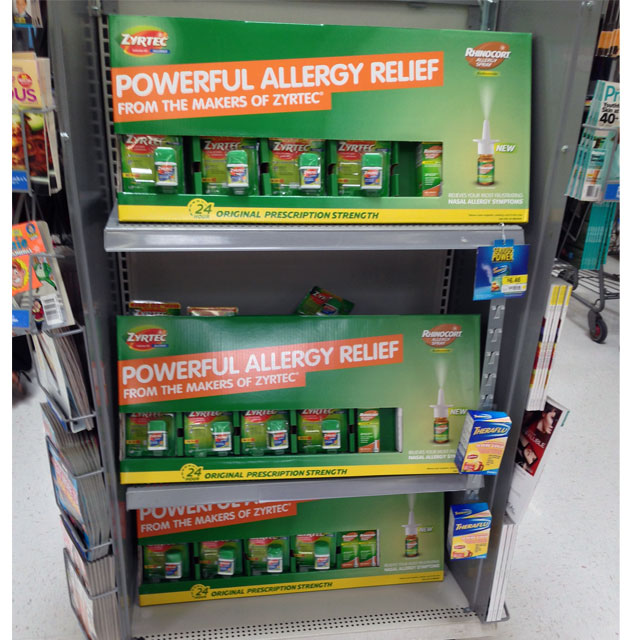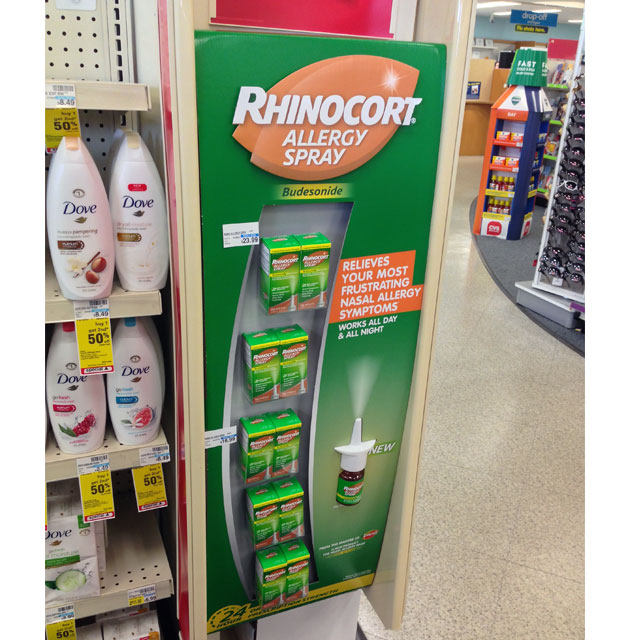 Along with the inline shelf display and this sidekick (as well as several other pop displays), the launch will be executed through various marketing channels including digital, TV, print and radio advertising and professional outreach.
On a design note, we like how the displays incorporated a 3D bottle replica showing the spray delivery system. Last year, Flonase launched one of the most successful allergy relief programs to date. Their marketing campaign also utilized a spray bottle but did not highlight the delivery visuals like RHINOCORT is on their displays.