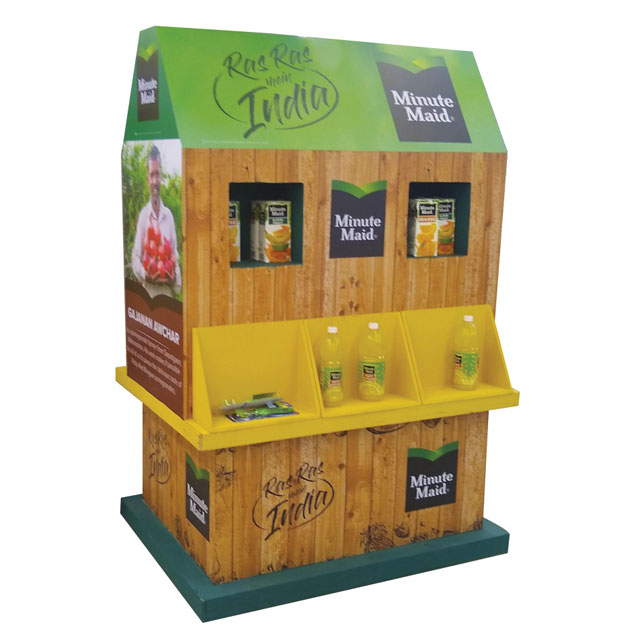 Minute Maid Promotes Farmer Fest
Minute Maid recently created a unique brand experience for modern trade chains with this innovative display. The display graphics narrate the story of how a farmer's hard work makes it possible for all of us to savor the delicious taste of Ruby-red Bhagwa pomegranate. The visual of the farmer with his produce helps shoppers better appreciate the sources of the foods we consume.
The brand story: Two years ago, Minute Maid India launched the 'Ras Ras Mein' India campaign. According to Coca-Cola, the campaign was designed to highlight the Fruit Circular Economy (FCE) initiative, which was helping create a market for beverages made from processed fruits grown in India. Coca-Cola and its partner also reportedly committed to invest $1.7 billion dollars till 2022 in developing the market.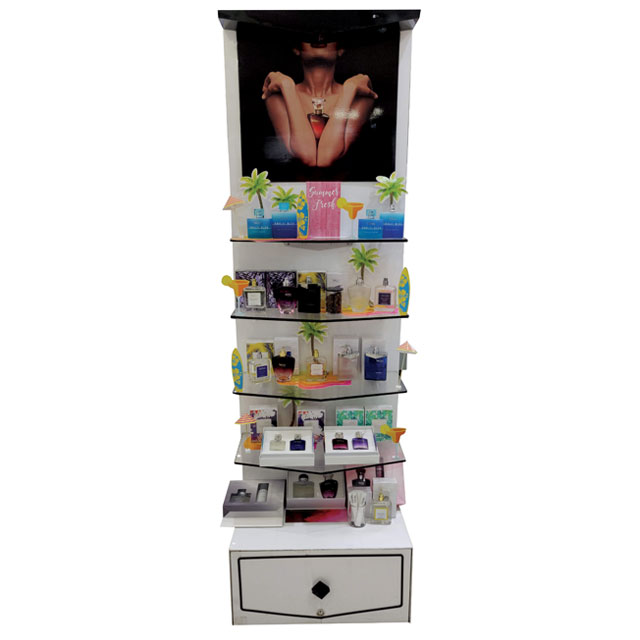 Going Skinn Deep In-Store
Skinn recently initiated an appealing in-store campaign for its new fragrance Amalfi Bleu. Designed by Bangalore-based KREO Design and Innovation, the display unit conveys a clear message that Skinn has the freshest fragrance to beat this summer season.
The brand story: According to Skinn, the main objective of the in-store campaign was to make the brand look premium and capture the freshness around the summer season.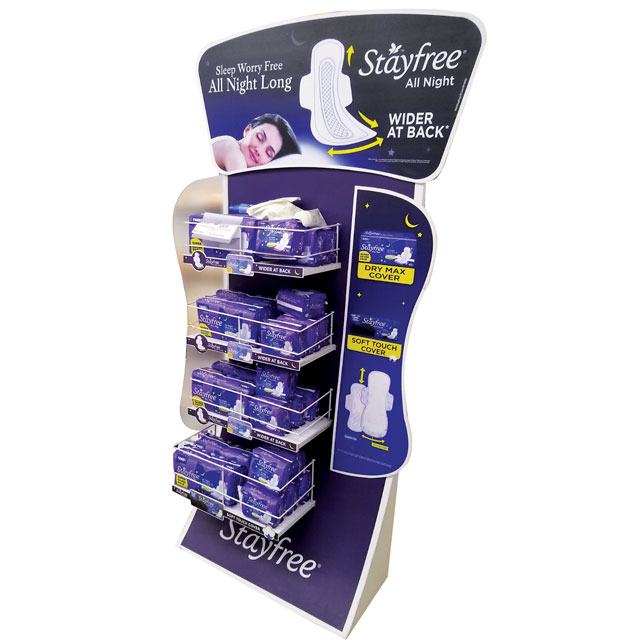 Stayfree Sleeps On It
According to Nielsen data, the Indian sanitary napkin market is around Rs 4000 crore. Rapid urbanization, a growing middle class, rising awareness, growing number of working woman and the hygiene awareness by government and private sector, are likely to grow the market exponentially in the coming years, Nielsen predicts.
The brand story: With this simple in-store campaign, Stayfree is connecting with women to beat back night time anxiety and help them get a good night's sleep. In addition to this display, the brand is also driving promotional awareness with several other advertising vehicles.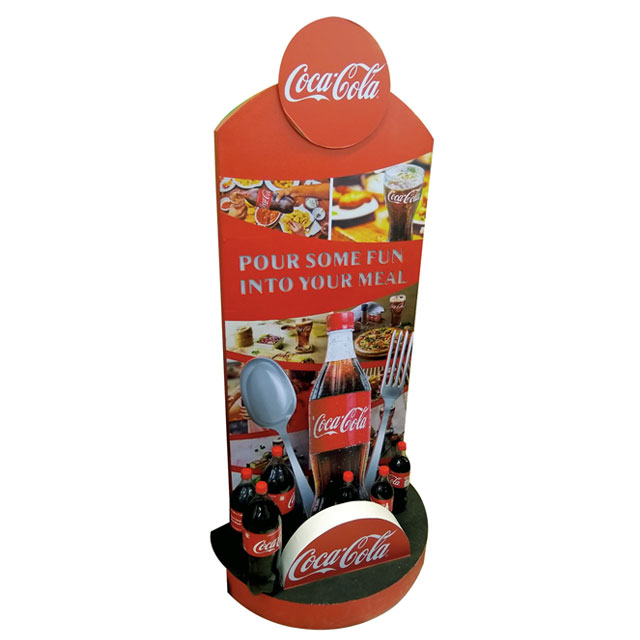 Coca-Cola Pour Some Fun Into Your Meal
As the demand for healthy, low-calorie-sugar beverages continues to grow, cola giants are quickly trying to tap into the market segment to compete against the king of colas, Coca-Cola.
Coca-Cola is making a splash at retail with a new store campaign using this creative display. The promotional message 'Pour Some Fun Into Your Meal' is supported by enticing visuals that encourage shoppers to make Coca-Cola part of their next meal.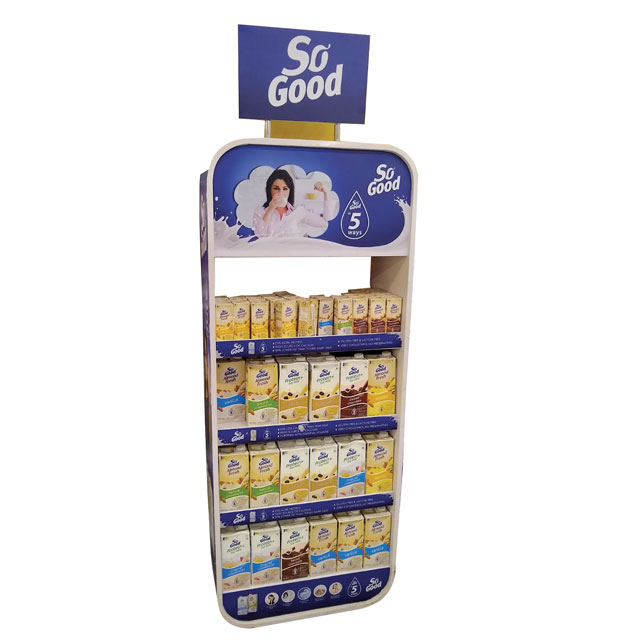 High 5 for Soy
India's soy beverages market was worth $345 million in 2018 and is expected to register a CAGR of 6.1%, says a Mordor intelligence report. Growing level of lactose intolerance seems to be one of the major driving factors for the market growth.
The brand story: Companies like So Good are offering a variety of flavors in soy milk in order to retain a competitive edge. The display neatly organizes all five variants – Vanilla, Café Latte, Natural unsweetened, Deluxe Chocolate and Mango – and supports the campaign with shelf graphics that highlight the nutritional value in So Good's product line.