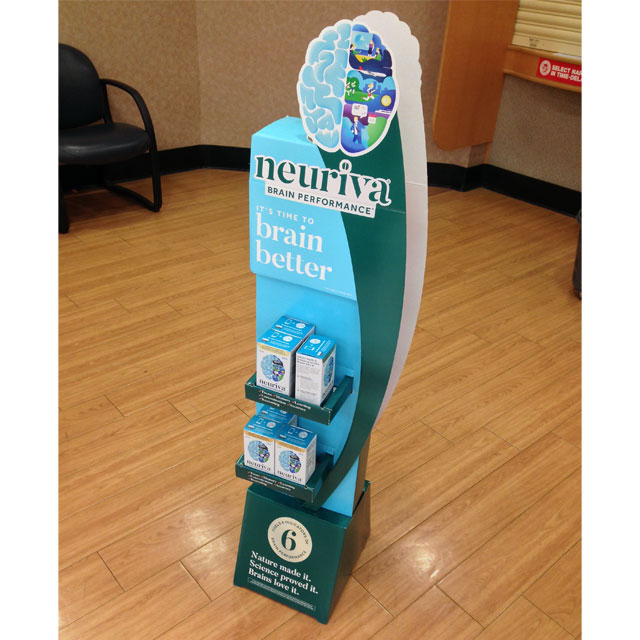 Neuriva Helps Prevent Brain Drain
Neuriva is a new health supplement from Schiff that helps fuel five brain performance indicators: focus, memory, learning, concentration and accuracy. According to the brand's website……….
You know that feeling when your brain kicks in? There's a palpable rush, a sense of pride, a feeling of elation – you nailed it! Good job, brain!

That's the feeling we live for at Neuriva. Named from the Greek word for 'Brain' and the Latin word for 'Life,' our new supplement combines the best of science and nature to help brains brain better.
Neuriva became available this month in stores nationwide but pre-orders were taken on Neuriva.com and Walgreens.com.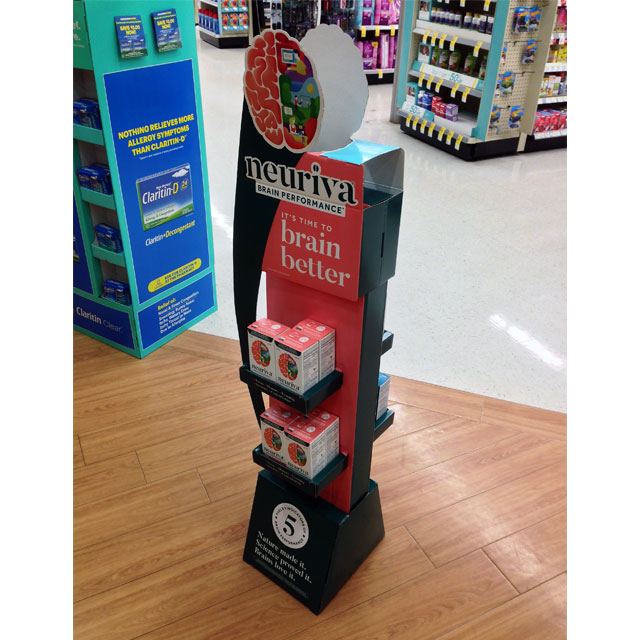 Walgreens is also promoting the brand in store with this two-sided floor display. The display provided equal billing for the brand's Original Brain Performance and Plus Brain Performance variants. For shoppers not familiar with these products, a great design element used to reel them in was the dual-brain graphic that illustrates the areas of the brain that each Neuriva supplement helps support.
In addition to in-store and online promotions, the brand also launched an app that offers access to the Neuriva Brain Gym. For the month of April, all users will get free premium access to help build brain fitness.
Sources include:
Schiff