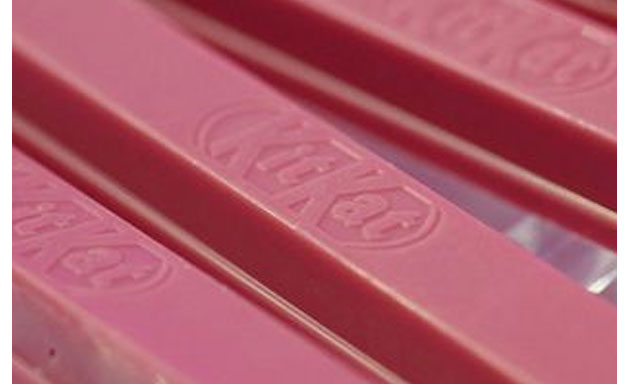 The chocolate coating is an Instagrammable lurid lipstick pink with the promise of a unique "intense fruity taste".
UK consumers will next week be the first in Europe able to buy Nestlé's four-finger KitKat, made with so-called ruby chocolate from specially selected cocoa beans.
KitKat is the first major brand in the UK to feature this innovative but "naturally coloured" new chocolate, made from ruby cocoa beans grown in the Ivory Coast, Ecuador and Brazil.
It was created by Swiss chocolatier Barry Callebaut – the world's largest cocoa processor – which spent more than a decade unlocking and experimenting with the beans' colours and flavours.