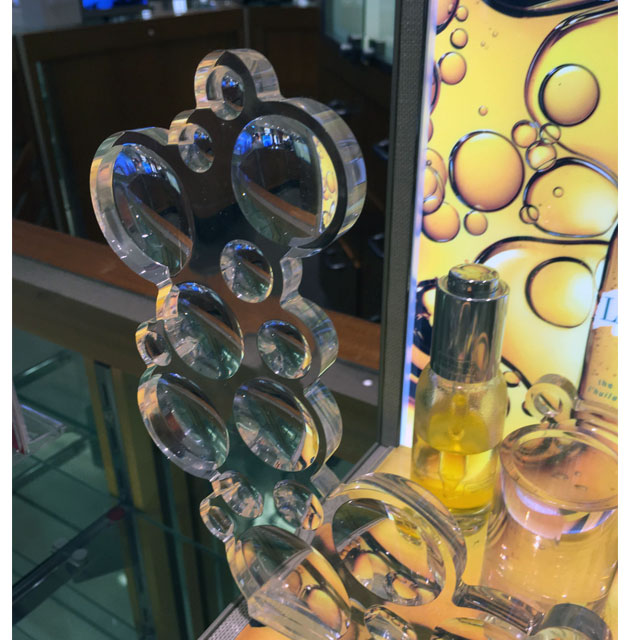 Is Your Skin Worth a Three Digit Price Tag?
The folks over at La Mer think so. With all of the competition already in the skin care category, La Mer had to bring something extra special to the market that would generate curiosity with proven results, and they did with their skin-renewing 'Miracle Broth'.
The Renewal Oil has a dual-phase formula that leaves small bubbles of "broth" that burst on contact and melts into skin. One of the keys to the product's effectiveness is its Meadowfoam Seed Oil base  – a highly stable ingredient that is very emollient and rich in antioxidants.
What's The Story Behind This $240.00 per bottle miracle oil?

La Mer's journey began when Dr. Max Huber suffered burns in an experiment gone awry and set out to create his own destiny. Physicist by day, stargazer and dreamer by night, he hoped to unlock the healing power of the sea he held so dear.

Inspired by the oceanic world, Huber fermented nutrient-rich sea kelp with other natural ingredients. 12 years and 6,000 experiments later, Crème de la Mer was born – and Huber's skin visibly restored……as noted on La Mer's website.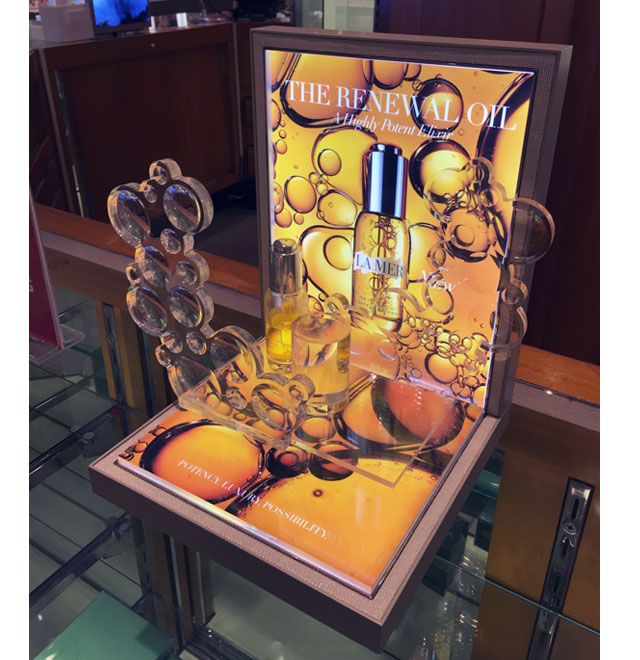 The brands expert marketing tactics were clearly demonstrated with this eye-catching counter display that was created for department store retailers. The illuminated display incorporates several layers of bubbles that support the tagline….. "Suspended within an elixir of ageless energies, potent bubbles of Miracle Broth and a tide of sea-sourced nutrients melt into the skin." The three dimensional acrylic bubbles that surround the product create a fantastic layered effect and add depth to the entire presentation.
Our good friends over at Fixtures Close Up were kind enough to share the display images so we could create this Trending field report.
Related
Hydro Boost Ultra End Cap Display
Medimix Herbal Soap Counter Display
Dove Pass Along End Cap Display