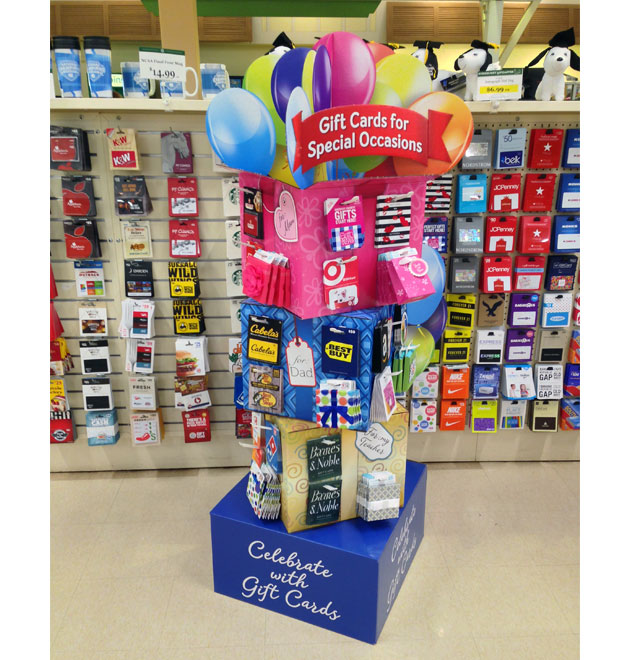 Utilized by businesses to strengthen brand loyalty and increase market share, gift cards are quickly becoming the preferred alternative to traditional gift giving.
Just in time for Mom, Dad and the Grad……….this festive floor display delivers gift cards for all of their special occasions. The large, decorated gift boxes were stacked and packed with retail and restaurant gift cards. The very top box was designed so that its closure flaps were sprung open, revealing the eye-popping riser consisting of several layers of colored balloons.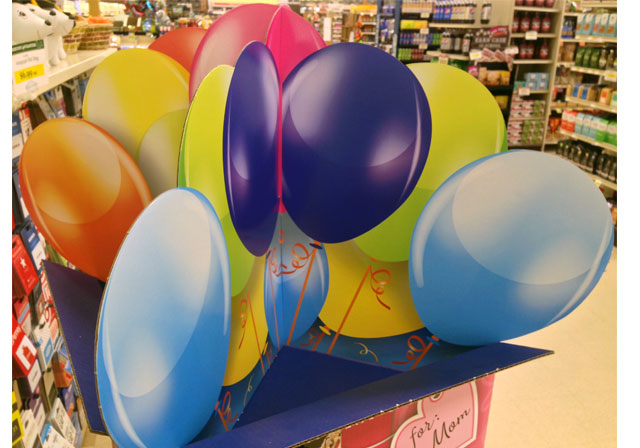 Check out the attention to detail given to the riser. The partition-style riser is similar to another gift card display that incorporated a slotted method to create depth and visual interest from all angles.
Visit the Image Gallery to view more Gift Card Displays.
Related
Easter Gift Center Floor Display
Celebrate Gift Cards Floor Display
Holiday Gift Card Rolling Display