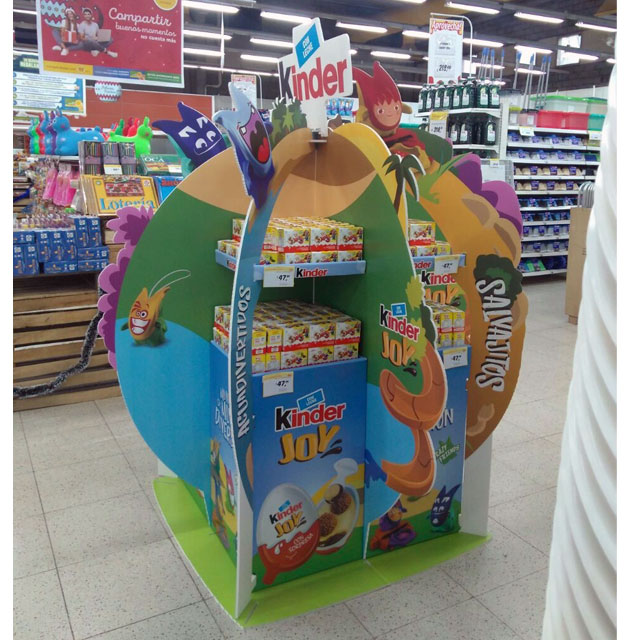 Encapa and Ferrero Kinder Joy recently joined forces to create a destination display that merged the brands fun toy treats with their online games. According to the brand's website, Magic Kinder gives families the opportunity to interact with content, such as the Crazy Friends game, that is entertaining and educational….in a completely safe way.
Aptly named the Crazy Friends Island Display, the four-sided merchandiser was designed to highlight the innovative 'worlds' that kids can explore with the brand's online games. The Crazy Friends characters, which could also be found inside the candy packages, were brought to life in the form of dimensional graphic elements on most of the surfaces used for copy space.
According to Encapa's Eric Zampieri,"This was a very exciting opportunity for Encapa to create a fun and festive display for a great product and client. The irregularly-shaped display, combined with really colorful graphics, made the unit stand out at retail."
Scroll down to view the display from different angles.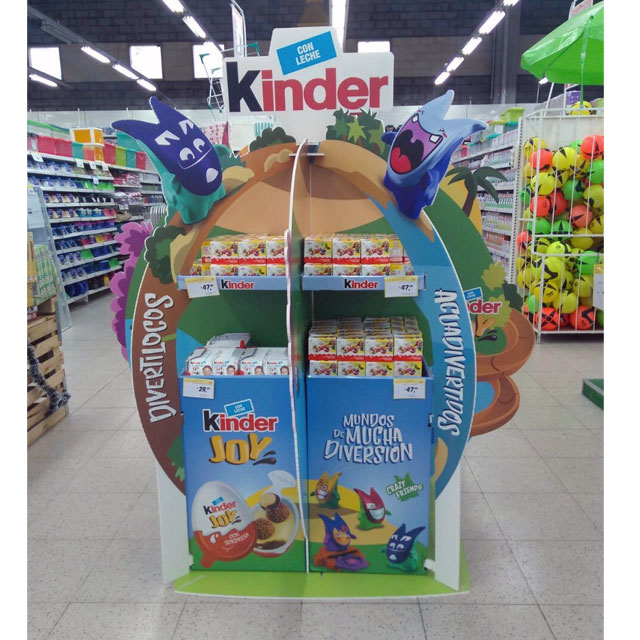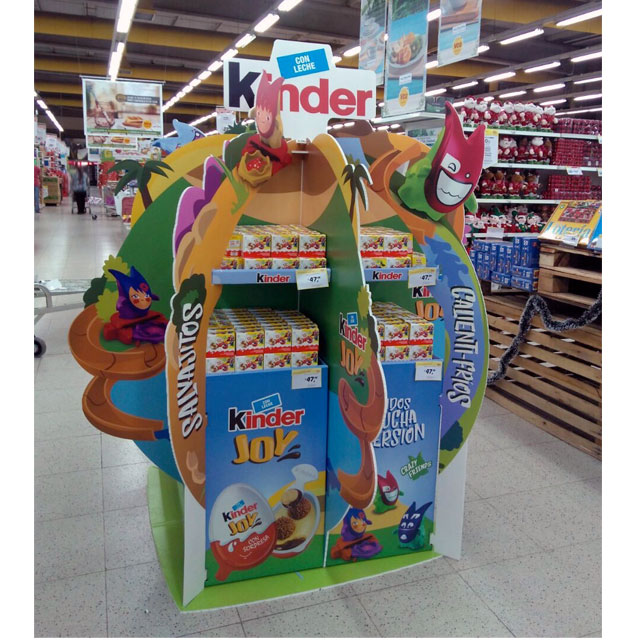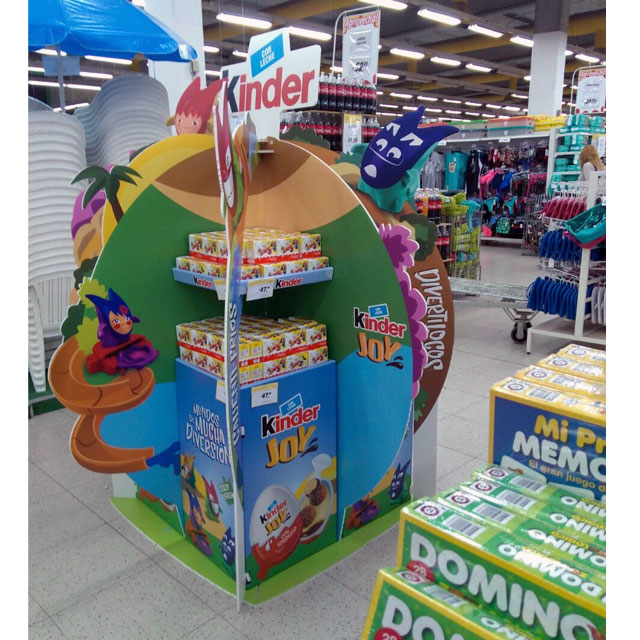 Related
Kinder Joy Thermoform Hanging Sign
Kinder Schoko-Bons Floor Display