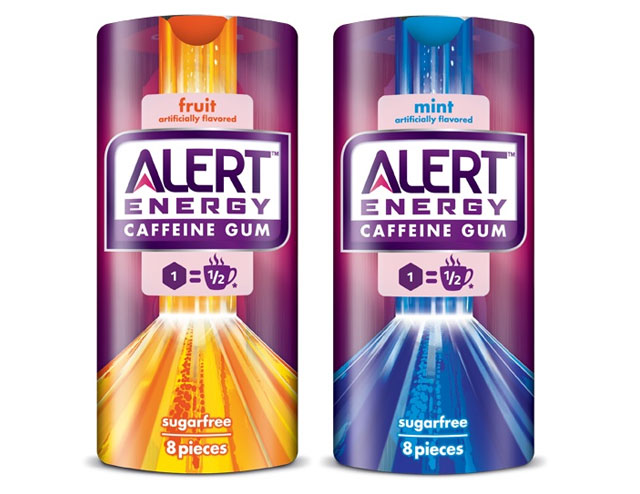 Originally launched by Wrigley in 2013, Alert Caffeine Gum is back in-store after a four year hiatus. The brand had to suspend production shortly after launch because the FDA announced that it was researching the safety of caffeine in foods. Wrigley felt it best to wait it out and relaunch after regulatory framework was developed.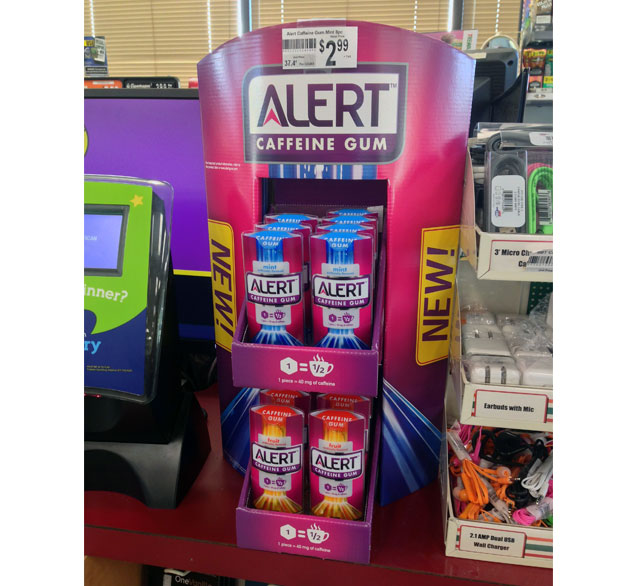 In an effort to be competitive in the growing energy gum category, Wrigley rolled out the relaunched Alert Gum using this counter display which was spotted at a local convenience gas station. According to the Mars Wrigley marketing team, the ideal placement at retail for their product would be at checkouts, with secondary placement in-aisle with the energy category. Looks like this display made it to the right destination!
In addition to in-store promotions, the brand also plans on putting some marketing dollars towards social and paid media campaigns. The gum will be available across all retail channels in two flavors: Mint and Fruit.