Oil is Cool!
This highly functional Parachute display was spotted at Spencer's, Mumbai. The humble coconut oil has been repackaged for mass appeal and the brand's communication at retail highlights its cool quotient with brand ambassador Nargis Fakiri. Made up of MDF, the bright blue colored floor display projects the brand's hot oil variant as standing for 'Deeper Care for your Hair' while the bottom branding communicates 'Deep Conditioning in 20 minutes.'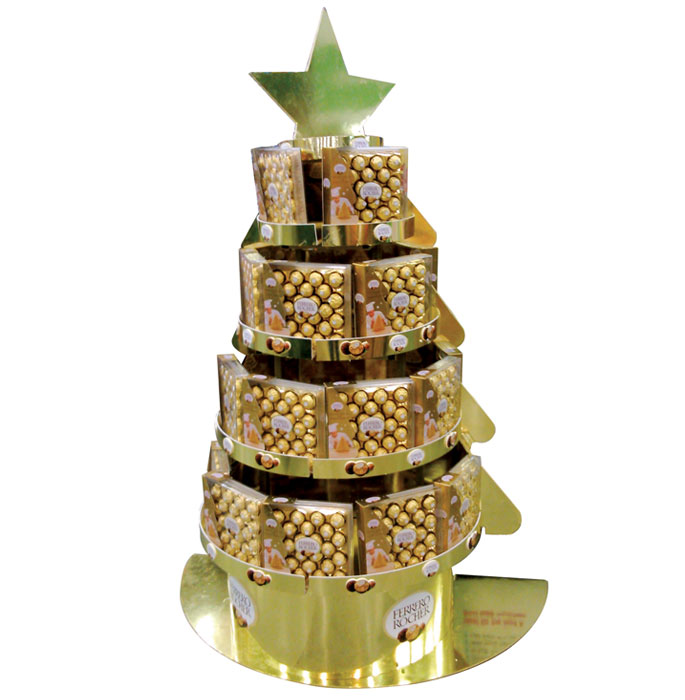 The Retail Star
Ferrero Rocher celebrated this holiday season with this brand new display replicating a Christmas tree. The star on the top gives a festive twist to the simple unit, even as it reiterates its communication as the brand being an ideal give away gift choice. Made up of sun board, the display can stock more than 15 units at one time. The unit was found at Big Bazaar, Mumbai.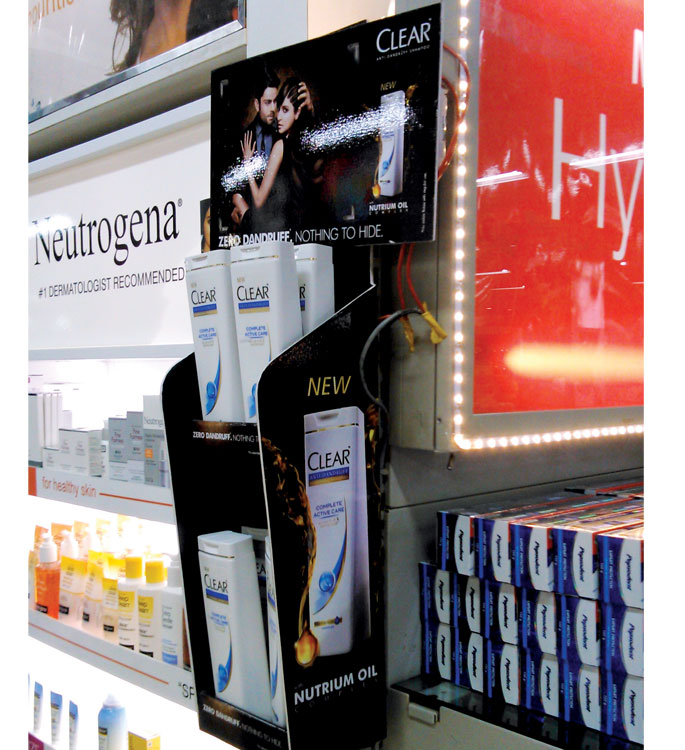 Defining Visibility  
This black and white Clear parasite created a distinguished touch at retail for the brand. Made up of sun board, the unit can easily stock 8-10 units at one go. With its shiny and sleek imagery, the display really made a strong presence at HyperCity Mumbai.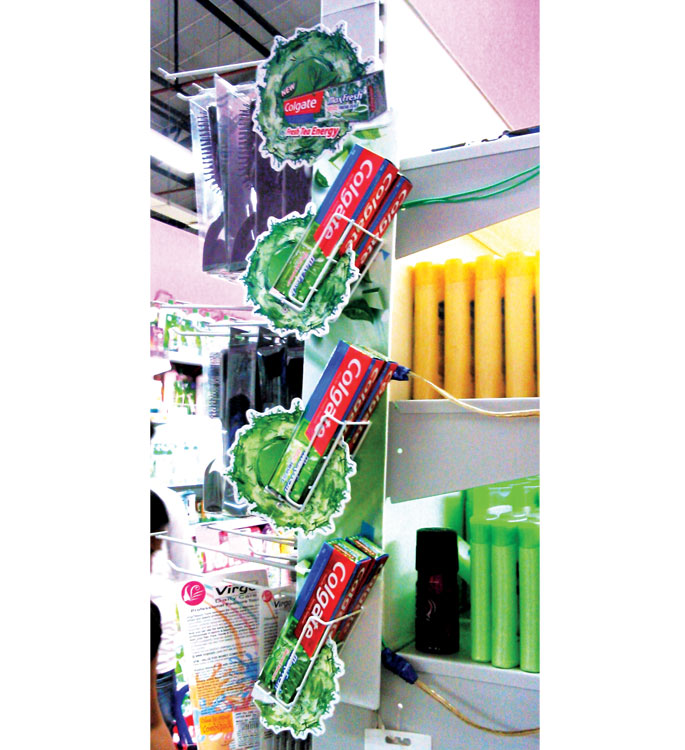 Tea Splash
Colgate's new tea flavor variant has been highlighted in the form of this metal clip strip. Green splashes printed over sun board highlight each product. With three tiers of product pockets, the clip strip can stock 6-7 units at one time. The display was found in Big Bazaar.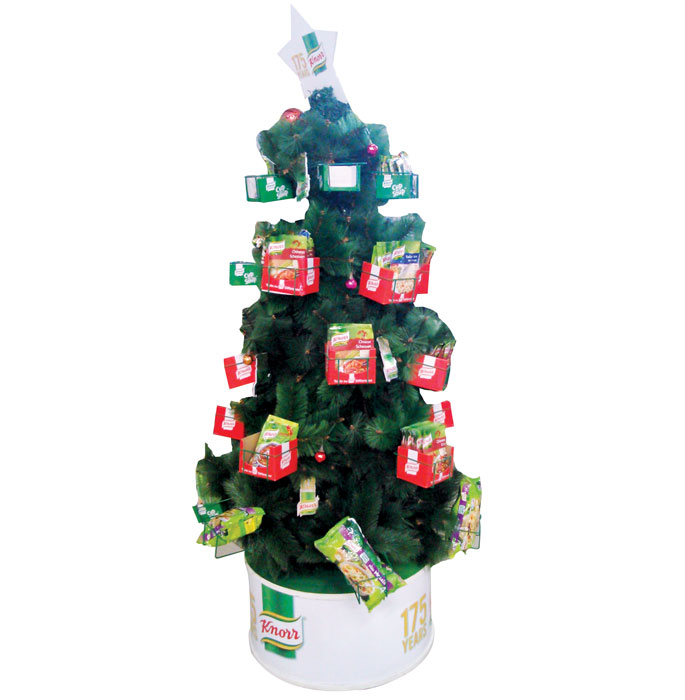 The Soup Tree
This Knorr soup display can be easily mistaken for a Christmas tree ready to be picked up and taken home. The Knorr packs serve as ornaments and were supported from small metal pouches that triggered instant purchases. The display, which held 20 products,  was produced using an artificial Christmas tree and attaching metal slots for stocking space. The top branding is literally the star of the display while the bottom highlights the brand's credibility built over 175 years. The interesting unit was found in HyperCity Mumbai.