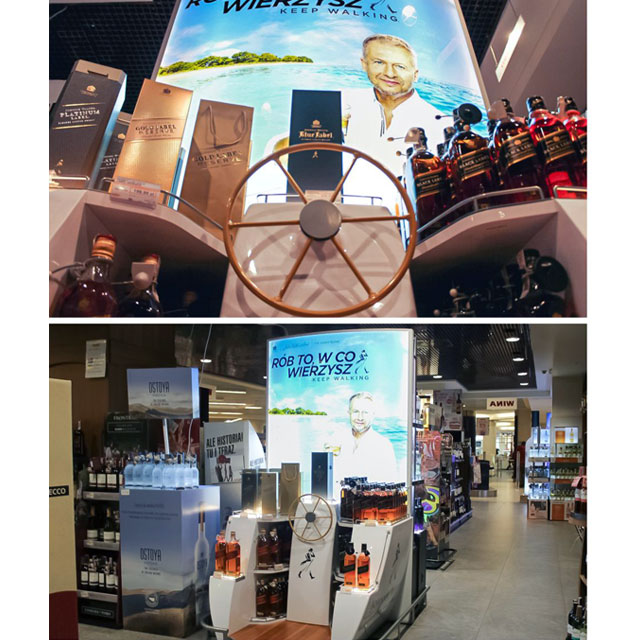 Take a cruise on our award-winning presentation of Johnnie Walker's 'Joy Will Take You Further' yacht. This reflects the luxury lifestyle design that Johnnie Walker is known for, in which people live life to the fullest.
This 360° floor stand is part of Diageo's 'Iconic Visibility' campaign which aims to enhance communication with consumers at the point of sale. Designed to dominate the retail space within modern trade & specialist stores, its purpose is also to simultaneously showcase the distinct characters of the Johnnie Walker and Smirnoff brands, while giving high product visibility to encourage consumer interaction.
With a strong global presence and years of retail expertise, reach out now to learn how Array can help you achieve your vision of an innovative in-store experience.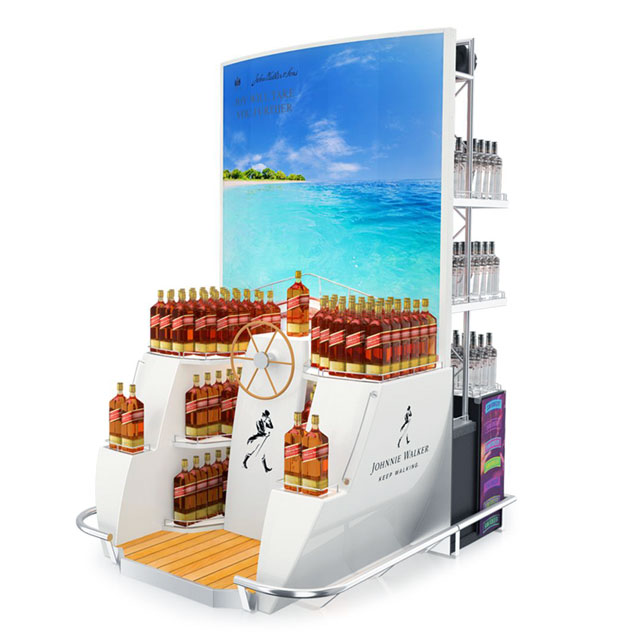 About Array
Array is the premier provider of in-store marketing services for the world's leading retailers and brand manufacturers. We start with exceptional strategy and design. Then, using a variety of materials, our skilled engineers and production staff apply the latest manufacturing technologies and techniques. The results are displays & fixtures that win top industry awards and praise from brand marketers and retailers worldwide.
Sources include:
Array Marketing