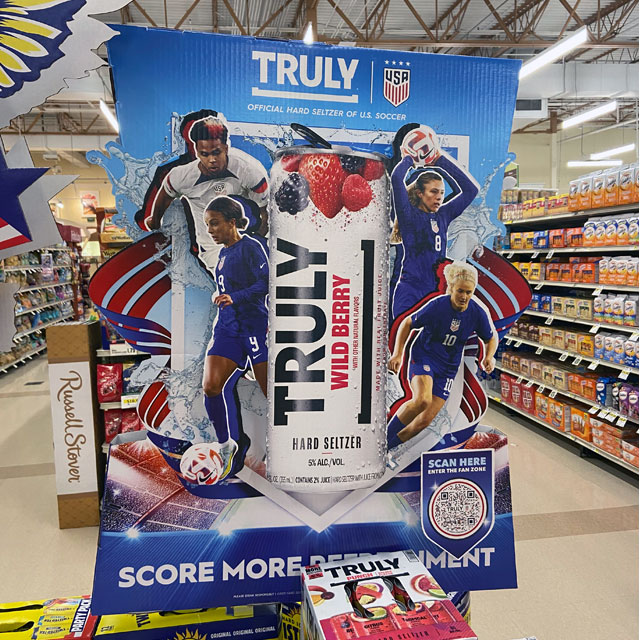 Last November, the US Soccer Federation announced a new strategic partnership with Truly Hard Seltzer to elevate the matchday experience for soccer fans across the globe. The partnership officially kicked off in 2023 and is focused on growing the sport to reach new audiences in innovative ways.
"We couldn't be more excited to begin our new journey in partnership with Truly," US Soccer Chief Commercial Officer David Wright said.

"Through their innovation and understanding of next-gen consumers, Truly has risen to become a leading hard seltzer brand in the country. We're excited to work together toward our aligned vision to make soccer the preeminent sport in the United States by uniting our fans, celebrating our diversity, and enhancing the overall fan journey."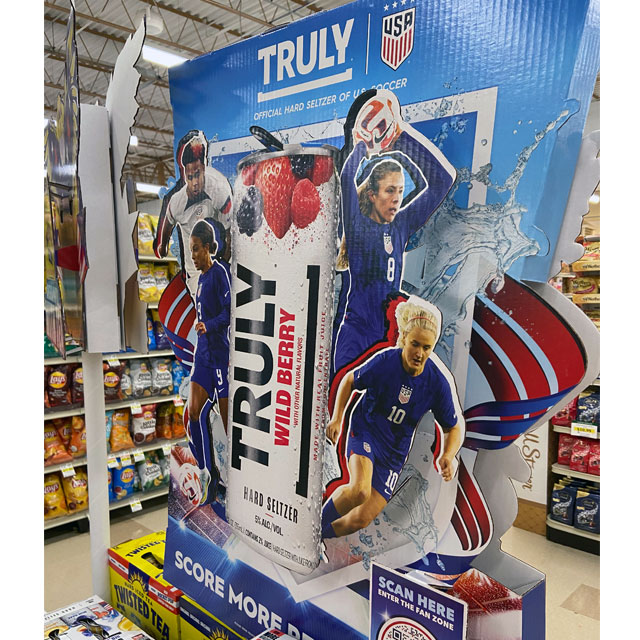 The partnership includes several fan experiences such as integrated broadcasts, digital and social media as well as in-person activations. In addition, both parties will be leveraging the in-store experience with co-branded displays such as the pole topper shown in this article.
This pole topper is a great example of layering graphic elements that provide a 3D visual while offering equal co-branding for Truly and the US Soccer Federation. The topper also included a scannable QR code which took shoppers to a designated website where they could enter a sweepstakes to win prizes.
Sources include:
Metalpackager.com