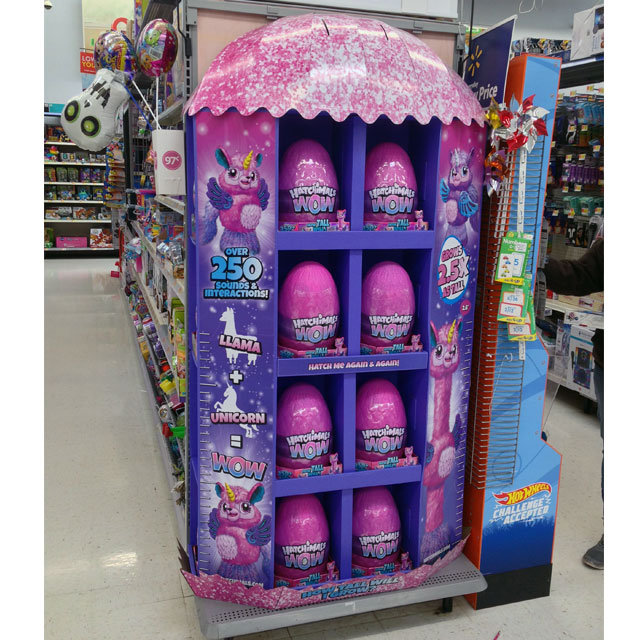 You've never hatched like this before!
Hatchimals WOW is a larger than life, adorable Llalacorn (part llama, part unicorn) that hatches from an egg and has a neck that can magically shrink or grow up to an amazing 32 inches tall. The best part is that you can hatch it again & again—each time Llalacorn wakes up, she'll be in 1 of 10 surprise moods. If that wasn't enough,  the Llalacorn is capable of creating over 250 sounds and can sing to music as well!
Spin Master, inventors of this hatch and play toy, recently partnered up with Walmart to debut the Llalacorn using this dedicated end cap display. The large festive display merchandised 16 facings of 'eggs' that were accessible from three shopping sides. Huge angled copy panels did an excellent job of depicting the toy's functions and features. Love the egg-shaped dome on the very top of the unit!
Sources include:
Spin Master