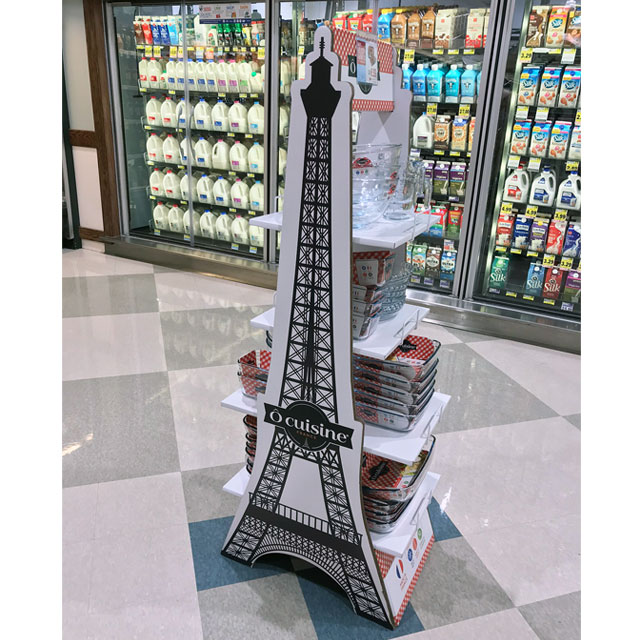 A Wide Range Of Dishes For All Wishes
At home, in France, we like to eat good food, share, invite people and ourselves over… The simple and universal passion that bring us all together is cuisine, all type of cuisine !
Ôcuisine is cooking up sales this month with a great looking floor display that highlights the company's heritage and artisan craftsmanship. Designed in Paris next to Château de Vincennes and produced in the centre of France in the world's biggest borrosilicate glass oven, Ôcuisine's bakeware is world-renowned for its break-resistant, shatterproof qualities.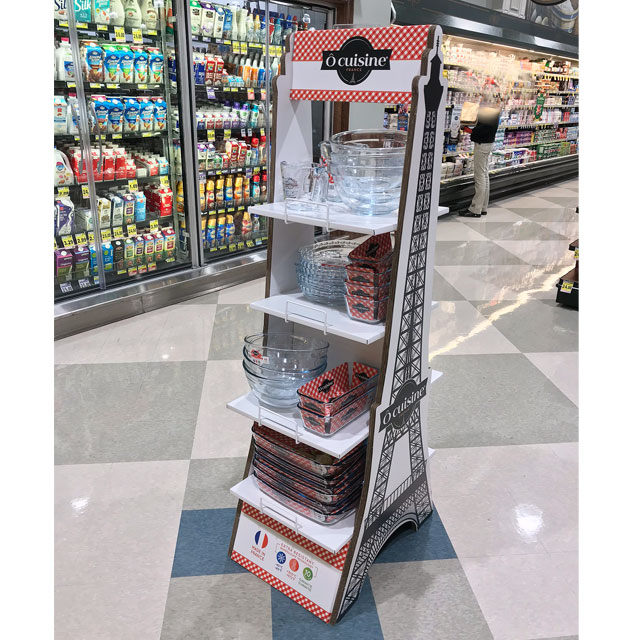 The overall graphic theme was created from the brands rich French heritage and lets shoppers know that Ôcuisine is more than just cooking, it's a French Art de vivre !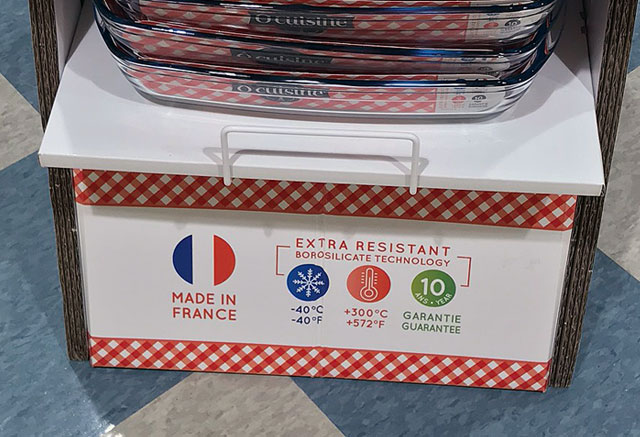 The bottom graphic panel depicts the extra resistant qualities associated with Ôcuisine's bakeware.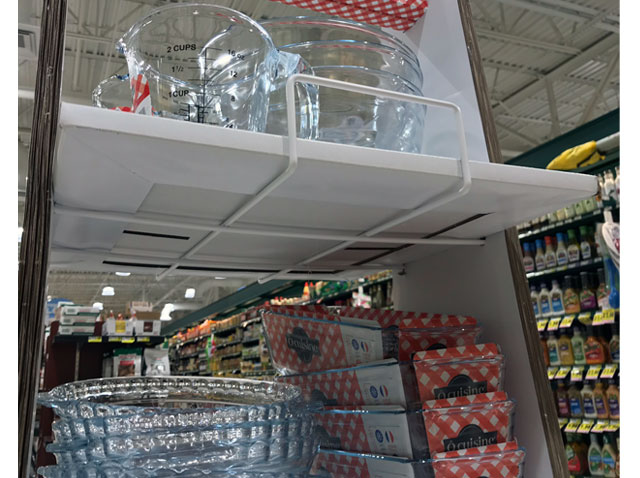 The sturdy shelves were wrapped in e-flute and supported by a wire grid which also held the Eiffel Tower shaped sides in place, making for a very solid display.
Sources include:
Ôcuisine®