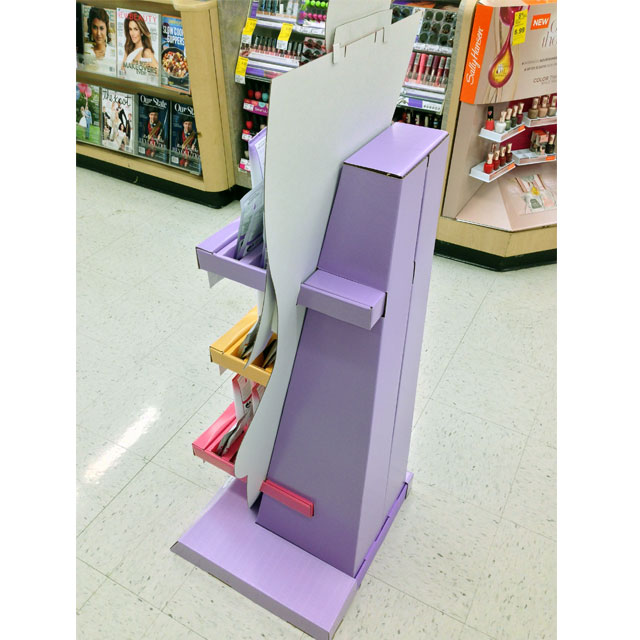 Greek Yogurt for your hair?
Inspired by the two-in-one yogurt cups found on supermarket store shelves, Hask recently launched a line of hair conditioning masks that combine Greek yogurt and fruit extract, each delivering individual benefits for your hair.
According to the brands website……HASK Greek Yogurt provides a user experience like no other. The inner Greek Yogurt formula is packed with minerals, proteins, calcium and potassium which nourish and moisturize. The outer fruit extract formula contains essential vitamins, nutrients and powerful antioxidants, each delivering individual benefits for your hair. When squeezed, both come together creating the ultimate in-shower experience; combining the two formulas into one powerhouse product.
Available only at Walgreens, the brand was spotted in-store promoting their yogurt hair care products with this floor display. All three of their collections (Blueberry & Acai – Fig & Honey – Cranberry & Pomegranate) were merchandised in color-coded shelves that were neatly separated to promote each SKU.
The overall aesthetic of the display was well-suited for the product and targeted shopper demographic. The dominant color purple, complemented all 3 product lines and the dimensional elements cascading down the right side of the riser panel. As you can see from the image above, the unit was well built and designed for optimal impact at retail.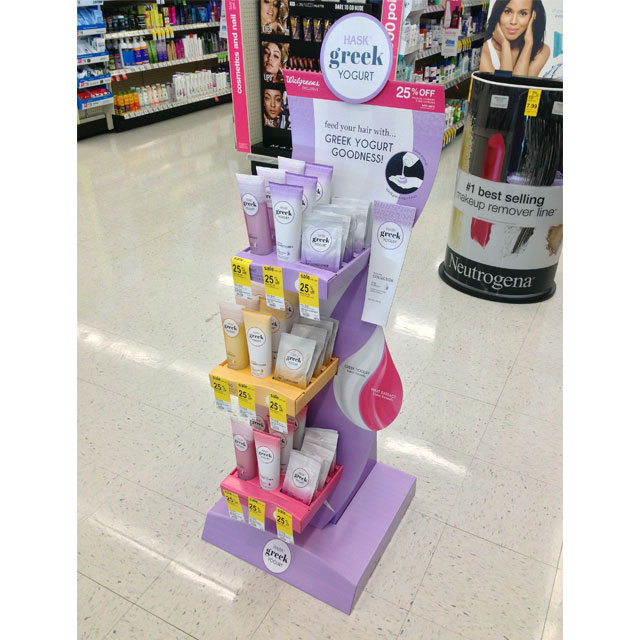 Related
Clairol Love Affair Inline Sign
Pantene Stronger Hair Floor Display
Park Avenue Beer Barley Floor Display