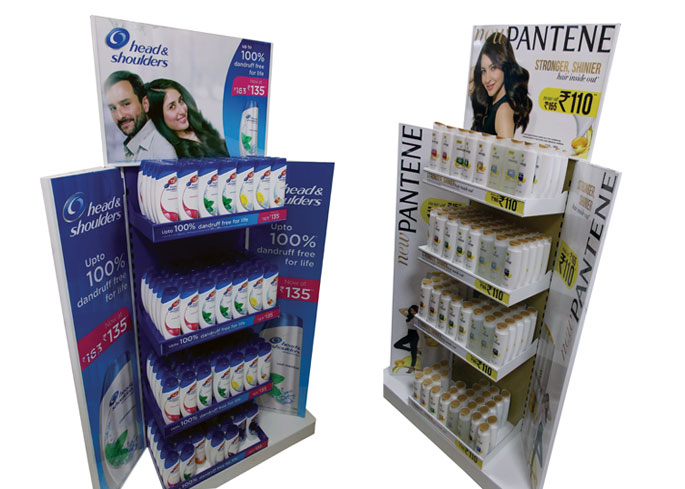 Proctor & Gamble Showcases Popular Hair Care Products
Procter & Gamble recently showcased their two most popular hair care brands – Head & Shoulders and Pantene Shampoo in these floor stand displays at Mass Trade. Structurally, the modular units were designed to function independently or back-to-back. Large, angled side wing panels and tall risers created a destination feel for the shopper. In addition to brand assets and discounted price points, Bollywood brand ambassadors were printed on the display to create recognition.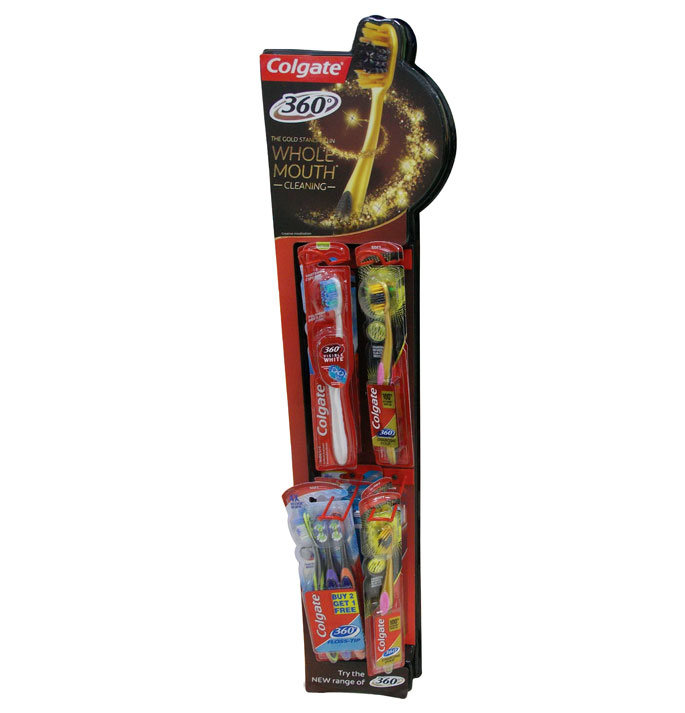 Colgate Mini Wing Offers Shoppers 360 Degree Experience
Colgate rolled out this mini wing to launch a new oral care variant – the 360 Degree Whole Mouth Cleaning toothbrush. Complementing the "Gold Standard in Whole Mouth Cleaning" theme, the vacuum formed display highlighted the charcoal infused brushes with the sparkling, curved riser graphics. Wire hooks neatly merchandised the new product range.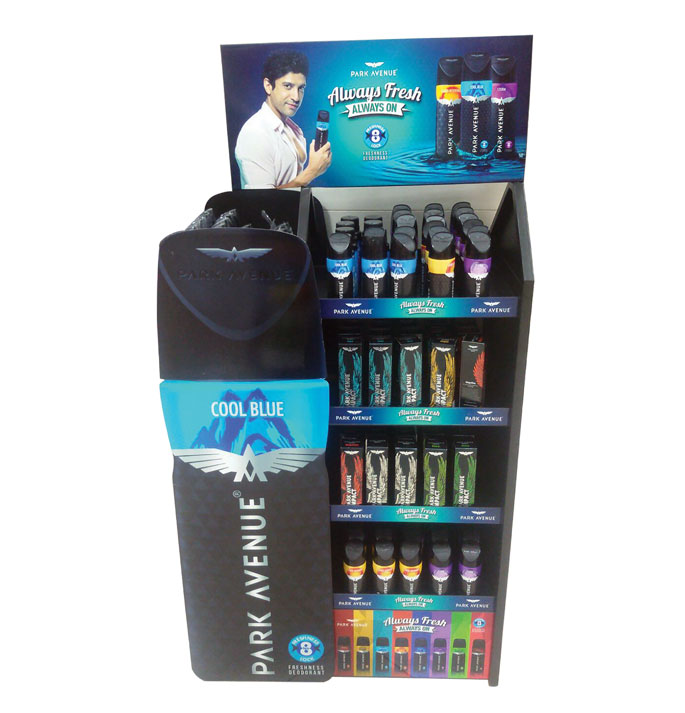 Park Avenue Floor Display Is Always Fresh
Park Avenue deployed this innovative floor display to communicate their new brand campaign 'Always Fresh Always On'. A large cool blue product replica and brand ambassador, Bollywood Actor Farhan, created visual interest in store and grabbed shoppers attention. In addition to promoting the new Cool Blue variant, the display was designed to merchandise the entire range of Park Avenue Body Sprays.
Cadbury Festive Floor Display Helps Shoppers Celebrate
Cadbury rolled out this floor display to promote their 'Celebrations' product for the recently observed festival of 'Rakhi'. The large, two-sided display was decorated with the ethnic motif of Rakhi and held several Cadbury packs for shoppers to choose from.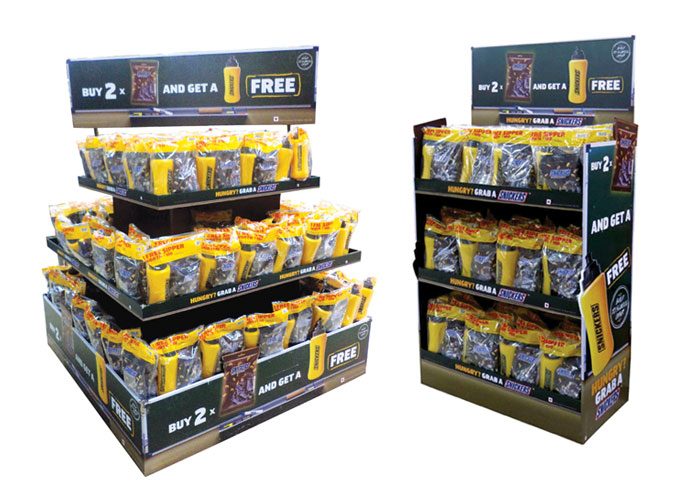 Snickers Promotion Goes Back To School
Mars recently launched a 'Back To School' campaign using these end cap and island displays. To incentivize, the brand offered shoppers two packs of minis and a sipper with their purchase. Both units were produced using MDF, metal and Digital prints.