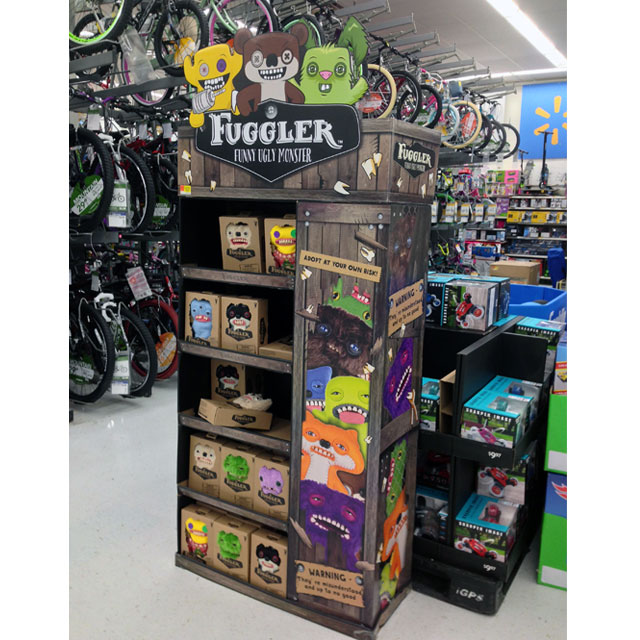 Buyer beware, adopt if you dare!
What's a Fuggler you ask? According to their website, Fugglers are funny-ugly monsters that will ruin your life and warm your heart with their mischievous antics and straight-up bonkers appearance. They're hard-wired to wreak havoc, but their shriveled little hearts can hold a little love for you, their human.
Fugglers originated in the UK about 8 years ago by an Etsy retailer known as 'Mrs. McGettrick'. In 2018, Spin Master acquired the rights to Fuggler and has grown the line to more than 50 unique characters that are available in 9 or 12 inch sizes.
This past holiday, the brand made their way into Walmart with this display which held several different Fugglers. The display did a great job to promote the unconventional appeal of the toy line by incorporating larger-than-life imagery on the massive riser and other copy panels. Check out all the loose teeth that were scattered throughout the graphic scheme!
Sources Include:
Spin Master