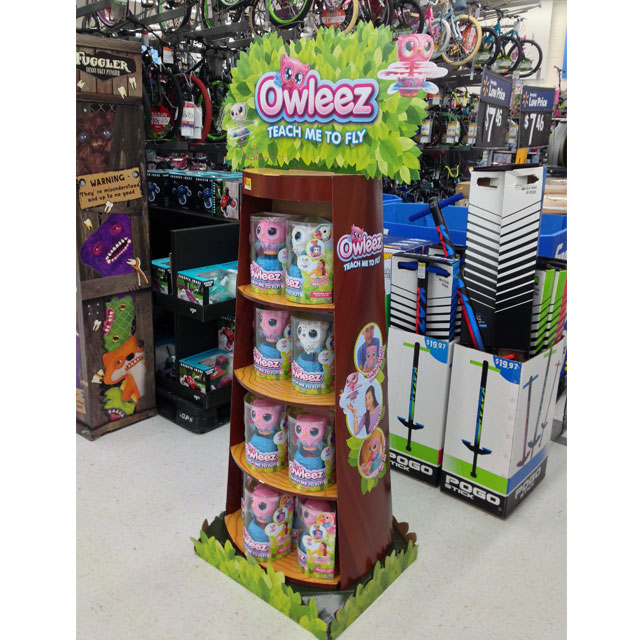 Flying Interactive Baby Owl
As children create their wish lists this holiday season,  there's a good chance that many will want one of the hottest toys in 2019, the Owleez. Made by Spin Master, the Owleez is the first interactive toy pet that you can teach to fly!
From the brand's website……….Place the baby owl in the included nest and watch as she spreads her wings and magically takes flight! Every Owleez flight is different – you can watch her soar, help her fly or comfort her after a crash. She's made of durable and lightweight materials, so when she crashes it's okay, it's all part of learning! With over 100 interactive sounds and movements, Owleez responds to your touch, love and care. 
To get the owls ready for flight this holiday season, Spin Master and Walmart rolled out this very creative floor display. Designed to resemble a tree, the display merchandised product on 4 shelves that were constructed to mimic slabs of wood. A grassy base and tree topper added the finishing touches to help support the 'Teach Me To Fly' tagline.
If you want to view more toy displays, visit our image gallery and use the Product Channel button to select the Toys & Games category.