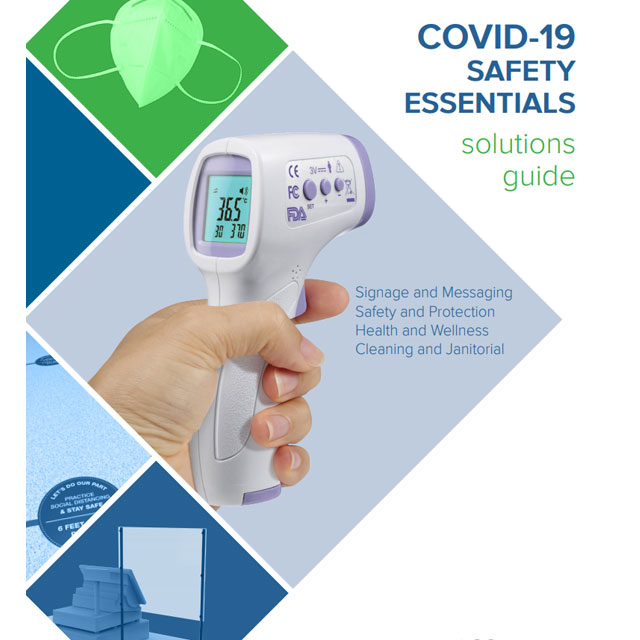 siffron®, a leader in retail merchandising, is introducing a new COVID-19 Safety Essentials Solutions Guide to help retailers find the products they need to meet the safety and social distancing requirements of today.
To help retailers deal with new emerging trends in day-to-day shopping as a result of the COVID-19 pandemic, retailers need to respond with products that protect both store associates and consumers. The COVID-19 Safety Essentials Solutions Guide compiles all of our products relevant to addressing these needs into four sub-categories:
Cleaning and Janitorial
Signage and Messaging
Safety and Protection
Health and Wellness
Please take a moment to browse through our new COVID-19 Safety Essentials Solutions Guide here. At siffron, we are always finding new ways to help retailers serve customers. Be safe!
about siffron
For over 60 years, siffron has been a leader in the retail merchandising and custom display industry, providing solutions designed to increase sales, improve category management, limit shrink and reduce labor at the point of sale. These products include custom product displays; merchandising and loss prevention systems; label, sign and literature holders; product merchandisers and display components; as well as fresh area merchandising products, supplies and backroom organization solutions. siffron offers start-to-finish solution delivery, including consultation, design, prototyping, production, fulfillment and purchase consolidation.