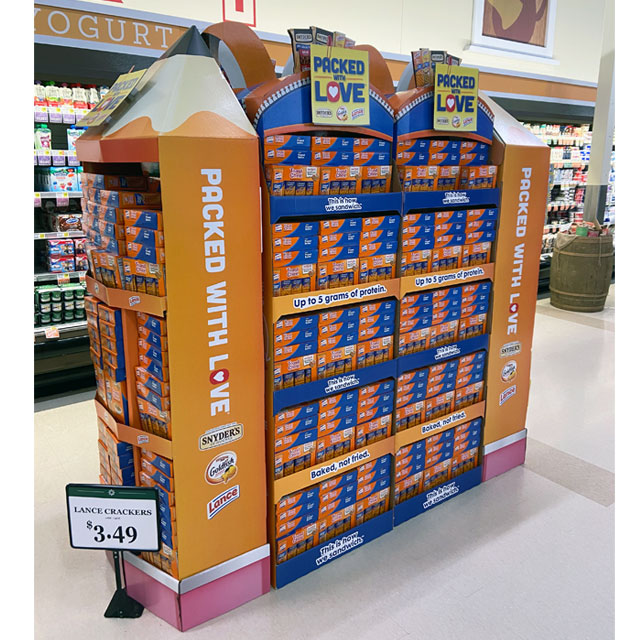 Packed With Love
Lance and Snyder's, iconic brands in Campbell's snacking portfolio, have combined forces to launch a back to school program called 'Packed With Love". Back in 2018, Campbell Soup acquired Snyder's-Lance for $4.87 billion in cash, the largest ever deal in the soup company's 148-year history. Campbell already enjoys a strong snacking business, which includes other well known brands such as Goldfish, Milano, Tim Tam, Shapes, Arnott's and Kjeldsen, enjoyed around the world.
This year's school-themed display consisted of six hutches packed with lots and lots of crackers. The two end hutches were designed to represent pencils, which worked out well considering the faceted approach taken. One nice thing about modular hutch displays is that they accommodate several footprints which can be broken apart based on retailer's promotional floor space.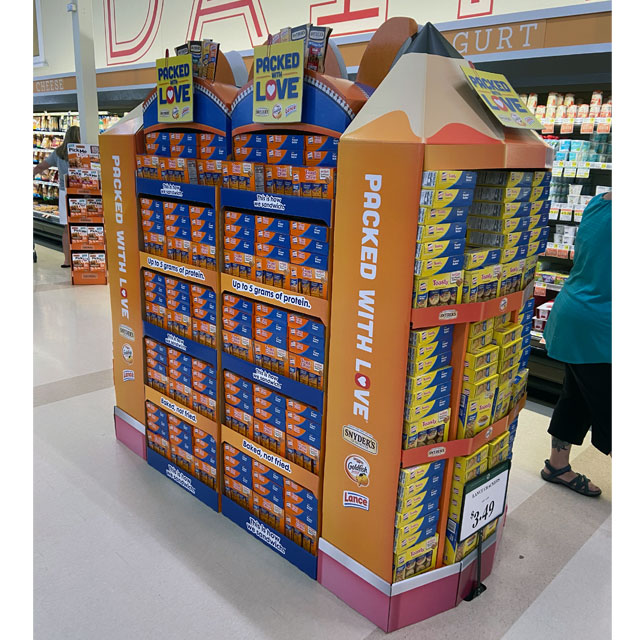 If you want to view more snack displays, visit our image gallery. Once there, use the Product Channel button and select snacks from the list of channels. You can also type the words snack displays into the search box, then click enter or use the magnifying glass button to view the results.