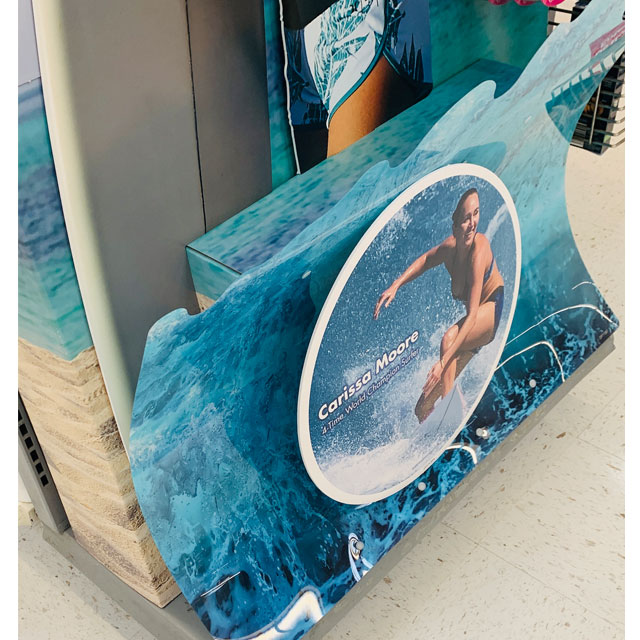 Even during periods of pandemic-interrupted supply chains, Walmart continues to deliver department-driving end cap displays in personal care.
This Venus Gillette razor display from P&G is a "Wow" execution, and features 4-time World Champion surfer Carissa Moore. The graphics are sharp, product presentation outstanding, and the 3D wave element is eye-catching. Ms. Moore, the 2019 reigning World Champ, is an interesting and inspiring spokesperson for Venus. In 2011, at age 18, Carissa became the youngest surfer – male or female – to win a world surfing title.
The Venus brand also does a terrific job of closing the loop online in support of their "My Skin. My Way." campaign.
Surfs up y'all! What are your thoughts?
The Phillips Consulting Alliance, LLC
– Retail Trends Analysis & Activation
– Business Development & Strategic Planning
– Sales Process Improvement
– Meeting Facilitation & Presentation