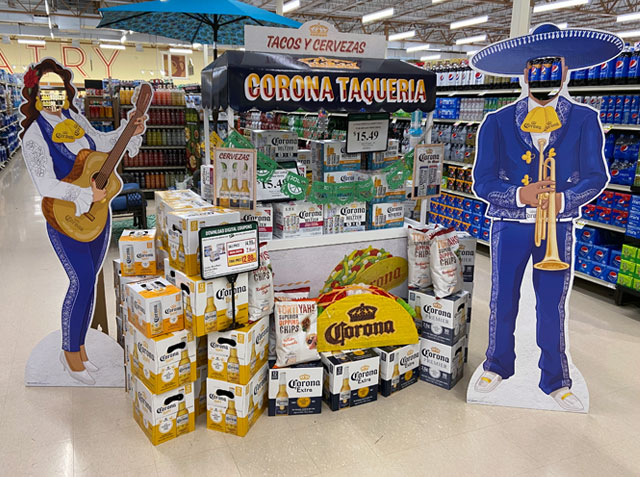 Cinco de Mayo is considered an important day in Mexico as it marks the day in 1862, when President Benito Juarez sent troops to face an invading French army that was marching toward Mexico City.
Every year, Cinco de Mayo celebrations are held across the United States with good food, beer and festivals. From the battlefield to the beer bottle, Cinco de Mayo has evolved into one of the country's largest drinking holidays, especially for the Corona brand family of beers.
On a recent store check, we spotted a very cool Corona Taqueria display stand promoting the holiday along with several different Corona beers. In addition to creating a festive destination in-store, the display also encouraged shoppers to use one of their two photo stands to snap a few pics to get into party mode. Love the huge paper mache taco prop!