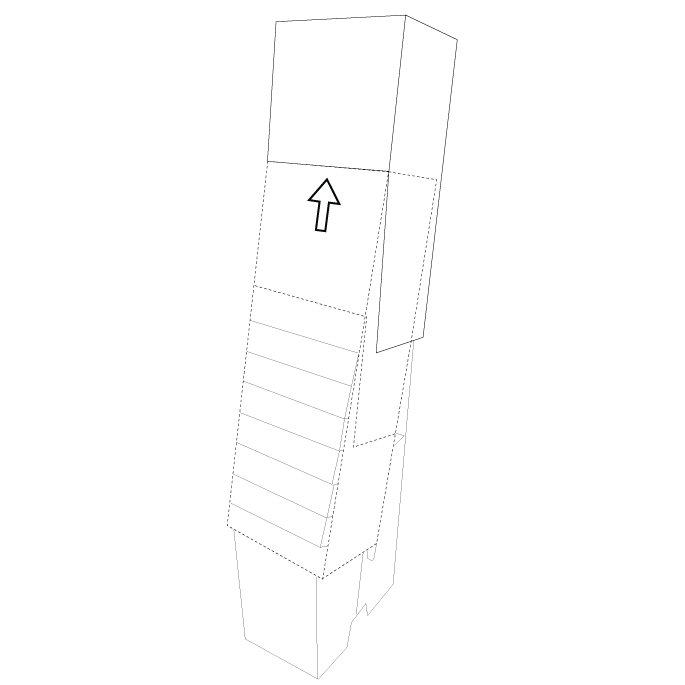 Dare Foods Limited is a Canada-based food manufacturing company whose lines include: Breton crackers, RealFruit Gummies, Bremner Biscuits, Culinar "fine bread," and Grissol chocolate-coated cookies. For over 115 years, Dare has been providing consumers with 'better-for-you' snack foods which are sold in dozen of countries around the world.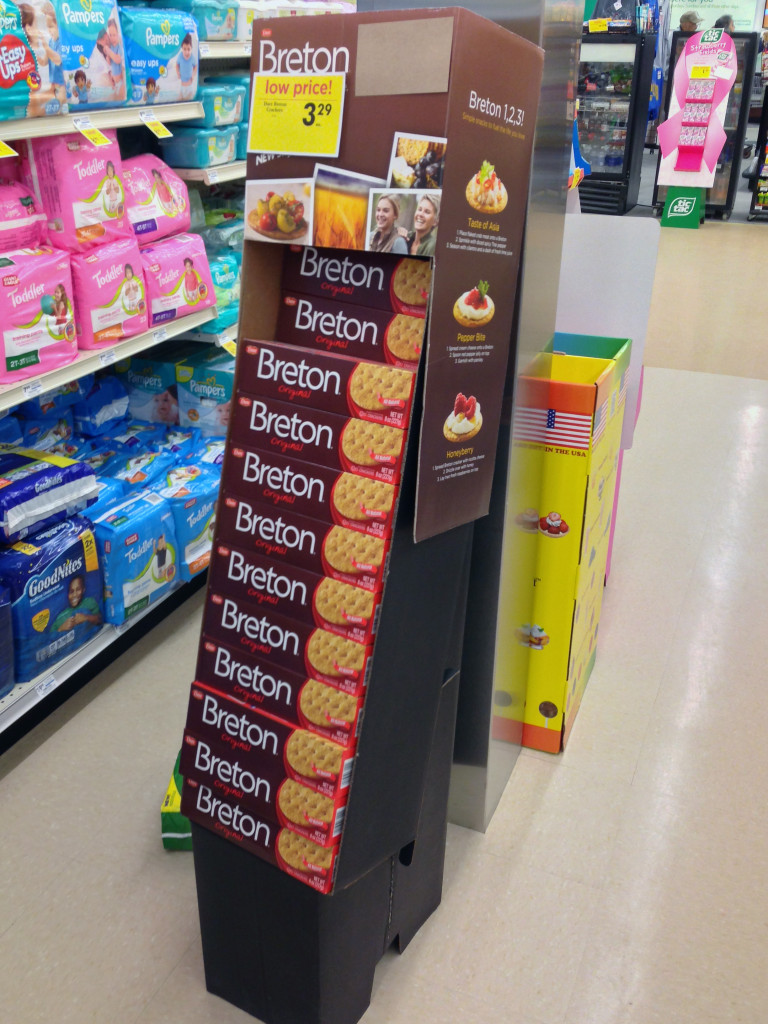 Not sure how a snack display made its way into the diaper aisle, but nonetheless, we spotted this cracker-stacker at a supermarket retailer. What's up with this display….the riser? Always observant of cool designs in-store, we chose to feature this display in this Design Insights article because of its unique helmet-style riser.
Compliance (set-up) is king at retail so anytime a designer can maintain that influence in the creative process, the better served brands will be from a visual perspective….no secret there. The black and white drawing above strips away brand assets and shows the dotted line transition of the riser when it is in the shipping position and when it is set-up.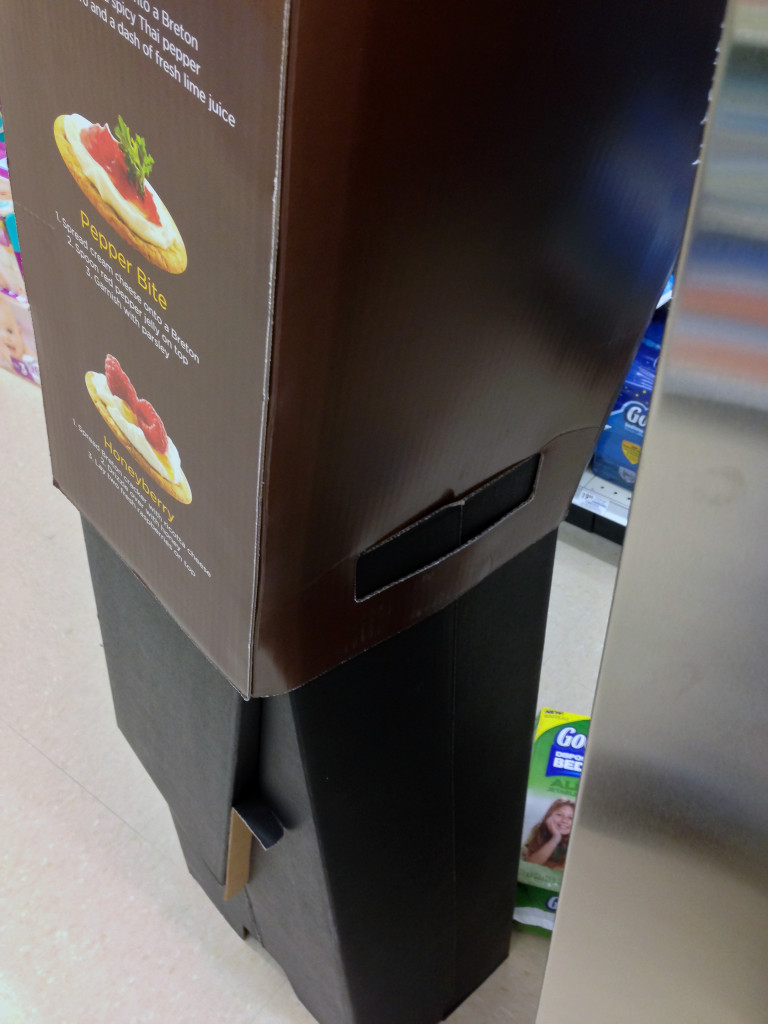 The simplicity-in-concept is what we most appreciate about this riser design. During the assembly process, the riser component is slid over the body of the tray, attaining a desirable position to increase the odds of having retail personnel see it and set it up. Once the tray is placed onto the assembled base, all that is left to do to engage the riser is to slide it upward so that the die cut tab (shown above) on the back of the riser slides down into the back of the base…..simple and effective.