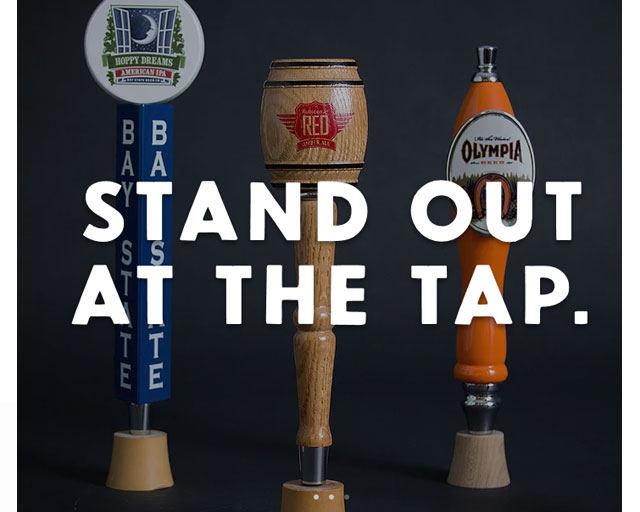 Almost all of the country's bars have beer tap handles made in this small Wisconsin factory
Angie Koenig's view of the bar changed forever when she took a job at Hankscraft AJS.
Beer lovers look at a tavern's tap handles as a menu — a way to decide which brew to order. Koenig looks at them and wonders "Why didn't we make that one?"
It doesn't happen often.
Hankscraft AJS is the largest domestic manufacturer of beer tap handles; Koenig is in charge of designs they create with a laser printer.
You've seen the work. The tap handle shaped like a guy with a pointy head — AJS made those for Stevens Point Brewery. AJS fashioned the block top for Lagunitas; the ball shape on top of a Bell's tap handle; the trademark white handle for New Glarus Spotted Cow.
References include:
Hankscraft